KEY INFO ABOUT SMALL SHOP: aPRIL 29, 2023
Small Shop returns on Saturday, April 29, 2023 with a focus on why it's crucial to support "Small Shops".  While the DKA organizes, executes, and markets this promotion, each business is still responsible for determining how much effort to put in.
Small Shop exists to promote awareness of the many excellent businesses in our Downtown, and can be an excellent method of showcasing why customers should choose to spend their dollars in Downtown Kelowna.
This should not be viewed as another discount promotion. While participating businesses typically offer special promotions, incentives, or hold one-day sales for Small Shop, you can make your participation more engaging by: 
Inviting one of your favourite suppliers in for the day to showcase their product/service
Partnering with other Downtown Kelowna businesses to do something fun together
Hosting an artisan market-style vendor to hold a Pop-Up at your location for the day
Running a workshop that demonstrates your product/service (cooking demos, décor tips, fashion advice, etc.)
Inviting in a special guest speaker, chef, author, etc. to your business
Hiring entertainment to play on your patio or inside your store.  
Hosting a wine/beer/spirits tasting (permit required)
Creating an eye-catching window display

The registration deadline is Sunday, April 2, 2023.
SMALL SHOP HERO CONTEST
The Small Shop Hero Contest encourages shoppers to visit Downtown businesses with their Small Shop Hero Card for a chance to win prizes. The contest replaces the basic "enter to win" we've done in the past.
How it works:
Step 1: Shoppers can pick up their Small Shop Hero Card at any participating business from April 21-29, 2023.
Step 2: On Saturday, April 29, shoppers are tasked with collecting 3 stickers from any participating business.
Step 3: Once all 3 stickers are collected, they must bring their completed Hero Card to one of four ballot box locations (Okanagan Lifestyle Apparel Inc., 1000 Palms Swimwear, Lost Together, and olive & elle) to enter the draw.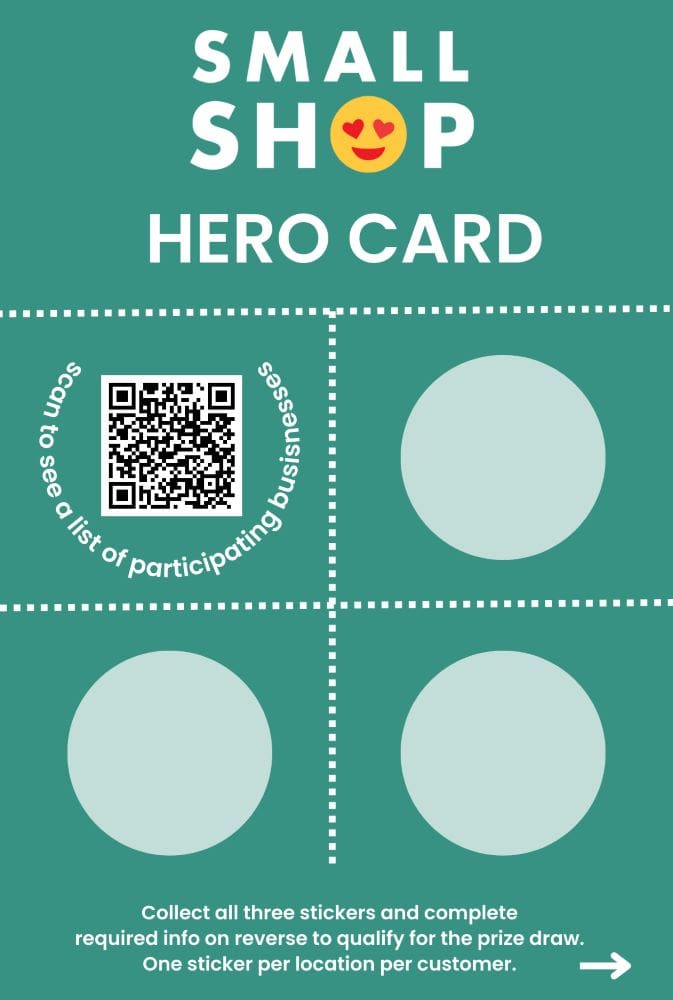 A huge thanks to all participating businesses…
#dkasmallshop
* FREE PARKING: Applicable only for on-street parking and City-owned parking lots and parkades. Time restrictions still apply.
Thank you to all DKA Business Members who joined us for Small Shop in 2022. 
Your next chance to participate in Small Shop will be April 2023.
Contact kris@downtownkelowna.com or call 250.862.3515 for more information.
To execute the contest: 
Each participating business will be given a supply of Small Shop Hero Cards by no later than Friday, April 21, 2023. Each business will also receive a supply of SMALL SHOP "Happy Face Emoji" stickers to give to customers on April 29, 2023. 
ONE sticker per customer, per location. We want visitors to Downtown for Small Shop to move around to various businesses. 
Each Small Shop Hero Card will have a QR code on it, leading to an information page about the contest and about Small Shop in general. 
All 3 stickers are required, and each card must be completed with the entrant's name, phone number, and email address in order to be eligible for the draw. 
Completed cards can be entered into the draw at one of the four entry locations: Okanagan Lifestyle Apparel Inc., 1000 Palms Swimwear, Lost Together, and olive & elle.  
SMALL SHOP SOCIAL MEDIA "TAKEOVER"  (April 24-29, 2023)
If you'd like to be included in this week-long project, let us know! We will need you to submit a short video (max. 30 seconds) introducing yourself and your business and explaining why it's important to shop local. The video should end with the catchphrase "Remember: buy local or bye bye local".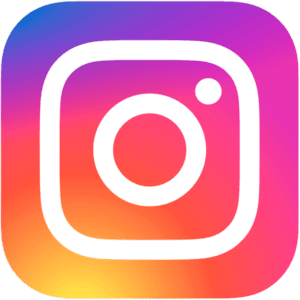 To participate:
Record your video: Find a well-lit area and speak directly to the camera. Keep your message concise and engaging.
Submit your video: Please email your video to marketing@downtownkelowna.com by Friday, April 14, 2023. Please make sure the subject line of your email includes the name of your business.
Wait for confirmation: Once we receive your video, we will confirm receipt and let you know when it will be posted on our social media accounts.
Share the campaign: Help spread the word about the Small Shop campaign by sharing your video on your own social media accounts and encouraging your customers to shop locally on Small Shop Saturday. Remember to always tag @downtownkelowna.
If you can't record a video or need assistance, reach out to Facundo Rodriguez at facundo@downtownkelowna.com. If those options don't work, please submit a photo of yourself (business owner) at your establishment with a short write up that we can post on social media. This is a strategic move to make our posts more engaging, increasing the likelihood of spending.
NOTE: We are also running a week-long ad campaign on social media. Those who submit their videos earlier may also be selected for use in this additional campaign (max 5).
Contest Period
1. The Small Shop/Big Deals Contest (the "Contest") begins on Saturday, September 24, 2022 at 10:00 am Pacific Daylight Time (PDT) and ends on Saturday, September 24, 2022 at 9:00 pm PDT (the "Contest Period").
Eligibility
2. The Contest is open to all residents of Canada (excluding Quebec) who have reached the age of majority in their province at the time of entry AND/OR any minor that has explicit permission granted to them from their parent or guardian at the time of entry.
Sponsor
3. The Contest is coordinated and facilitated by the Downtown Kelowna Association, or DKA (the "Sponsor").
How to Enter
4. To participate in this Contest you must:
a. Visit one of the participating businesses on September 24, 2022;
b. Receive a ballot from an authorized representative of the participating business you visited, and only during the Contest Period;
c. Be responsive within 24 hours of being announced a winner either by telephone call, email, or Instagram and/or Facebook direct message;
d. During the Contest Period, submit a completed ballot. This form must be fully submitted and must also include the purchase location and amount of purchase; each submission is considered one (1) entry into the contest.
BY SUBMITTING AN ENTRY, YOU ACKNOWLEDGE THAT YOUR NAME MAY BE POSTED ON DOWNTOWN KELOWNA'S WEBSITE, INSTAGRAM, AND FACEBOOK AND/OR SPONSOR'S PROPRIETARY WEBSITE, WHERE IT MAY BE VIEWED, SHARED (BY USERS) AND COMMENTED ON MY THE SPONSOR AND THE GENERAL PUBLIC).
Draw and Winner Selection
5. Contest participants will be entered into a randomized draw on Tuesday, September 27, 2022 at approximately 3pm PDT. Multiple draws will be made. The odds of winning depend on the number of eligible entries received.
6. The selected entrants will be contacted privately by telephone call, email, or Instagram and/or Facebook direct message and notified that they have won. The selected entrants must then reply within 24 hours to accept their prize. If there is no response within 24 hours, the sponsor reserves the right to re-draw and choose a new winner.
Prizes
7. There will be a total of five (4) prize packs awarded:
a. One (1) $25 Gift Card from frock & fellow;
b. One (1) $25 Gift Card from Kelly O'Bryan's and one (1) Gift Card from Kelowna Beer Institute;
c. One (1) $25 Gift Card from frock & fellow, one (1) $25 Gift Card from Funktional Gifts, and one (1) $25 Gift Card from Naughty Girl Essentials Lingerie;
d. One (1) grand prize available to be won, consisting of "The Amora Package" from Amora Day Spa – includes a 55 min. Full Body Massage, 55 min. Signature Facial, and a 55. Signature Manicure OR Pedicure (approx. $180 value), one (1) $25 Gift Card from Funktional Gifts, one (1) $25 Gift Card from Kelly O'Bryan's, and one (1) $25 Gift Card from Mosaic Books.
Prizes must be accepted as awarded and are not transferable or convertible to cash. No substitutions except at Sponsor's option. Sponsor reserves the right to substitute a prize or a prize component with one of equal or greater value, including without limitation, but solely in the Sponsor's discretion, a cash award. Prizes will only be awarded to the person whose name has been drawn.
SMALL SHOP POP-UPS
Do you have a favourite supplier that you'd like to showcase for the day? Or, are you interested in hosting an artisan market-style vendor in your shop for the day? Let us know on your registration form.  We'll do our best to match up as many stores with Pop-Ups as possible! 
DKA MARKETING EFFORTS – SMALL SHOP
DKA invests significant resources towards promoting Downtown Kelowna and supporting your business, including radio, online, social media, local news, and some limited print (posters & Hero Cards). If you have questions about any of these marketing efforts, please contact facundo@downtownkelowna.com
QUESTIONS? NEED HELP? WE WANT TO HEAR FROM YOU!
Please reach out to kris@downtownkelowna.com or call 250.862.3515.
Get the latest news on what's happening downtown, right in your inbox!