 It's not just another part of Kelowna, it's the thriving heartbeat, the very pulse of the city that resonates throughout the valley. This is Downtown Kelowna!
At the Downtown Kelowna Association (DKA), we're responsible for marketing, promotion, furthering trade and commerce, and providing programs and services to local businesses that will assist them to thrive and grow in the Downtown core.
Become a Tourist in Your Own Town Everything
Downtown Kelowna
Read up on the dog-friendly patios, vegan and vegetarian eats, family services, parks and beaches, and more in Downtown Kelowna! We've put together lists and articles on everything Downtown Kelowna to make it easier for you to find your next favourite spot.
There's a Lot of Value in Being a Member!
Work Downtown? You're Already a Member and Just Don't Know It!
There are so many ways you can take advantage of your Downtown Kelowna Association Membership! From marketing support to helpful information, promotions, security assistance, and everything in between. Activate your membership today and discover your member benefits.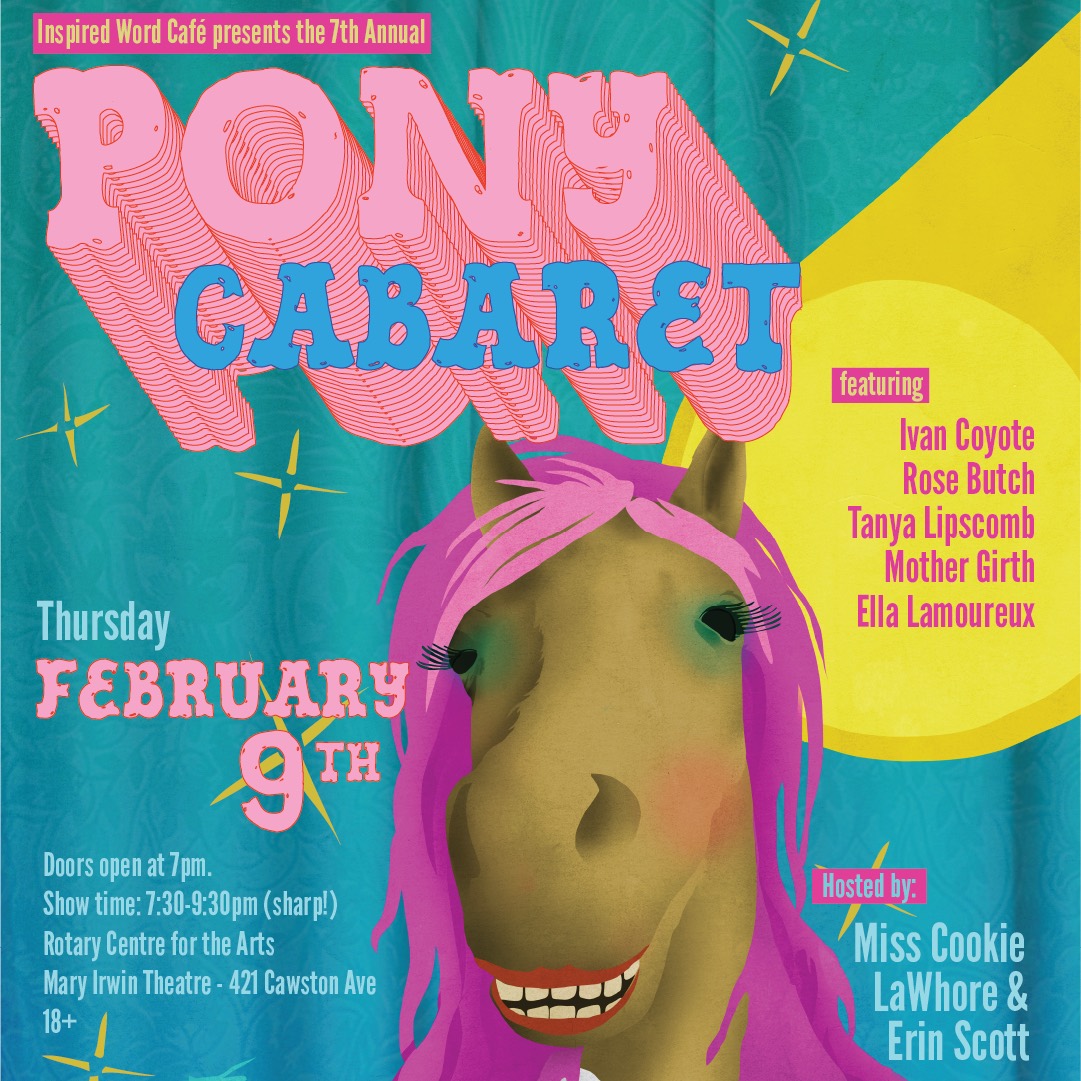 The Pony Cabaret returns for its 7th year, this time, in downtown Kelowna's Mary Irwin Theatre, at the Rotary Centre for the Arts. This cabaret is queer-run and stocked full of amazing queer performers, featuring drag, storytelling, comedy, and music from performers Ivan Coyote, Rose Butch, Ella Lamoureaux, Mother Girth, Tanya Lipscomb, and your wonderful hosts Miss Cookie LaWhore and Erin Scott! A mix of all genres for a mix of all people, this annual fundraiser for the Living Positive Resource Centre is not one to be missed! Tickets range from $10 to $40, and the show is for 18+. Get in the saddle and get ready to go for a ride!
This event is made possible by the generous support of the Government of Canada and the Faculty of Creative and Critical Studies.
We acknowledge that this event takes place on the unceded ancestral lands of the Syilx people. For more information, go to www.syilx.org.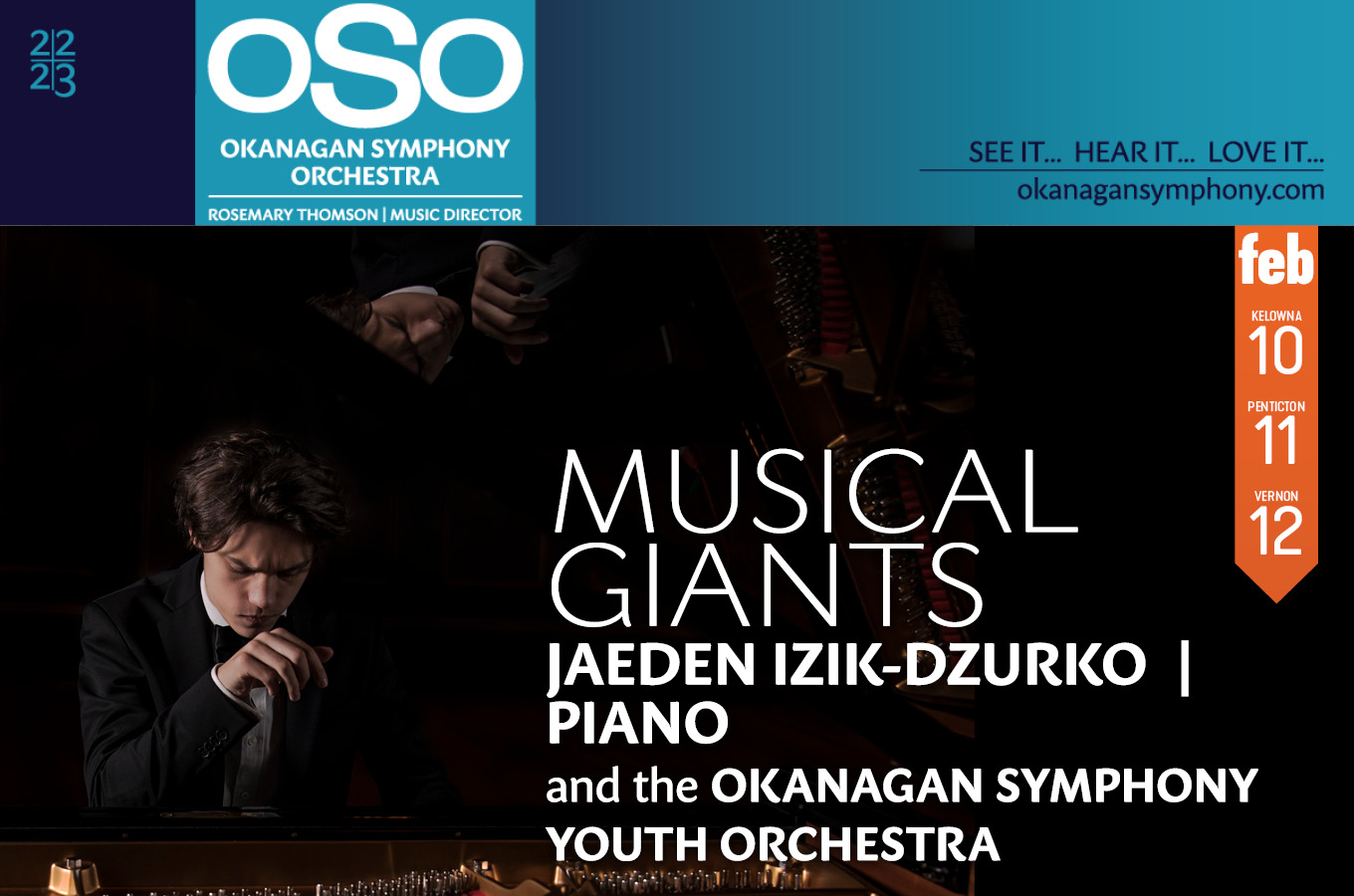 OSO presents "MUSICAL GIANTS"
With a prodigious talent that is equal to the demands of Rachmaninoff's towering Third Piano Concerto, Jaeden Izik-Dzurko — fresh off wins at no less than five international piano competitions — makes his first appearance with the OSO since he performed in 2019 for our CD, Canadian Soundscapes. The Okanagan Symphony Youth Orchestra  joins the OSO onstage for their annual Side-by-Side performance in Wagner's majestic Die Meistersinger to close this blockbuster show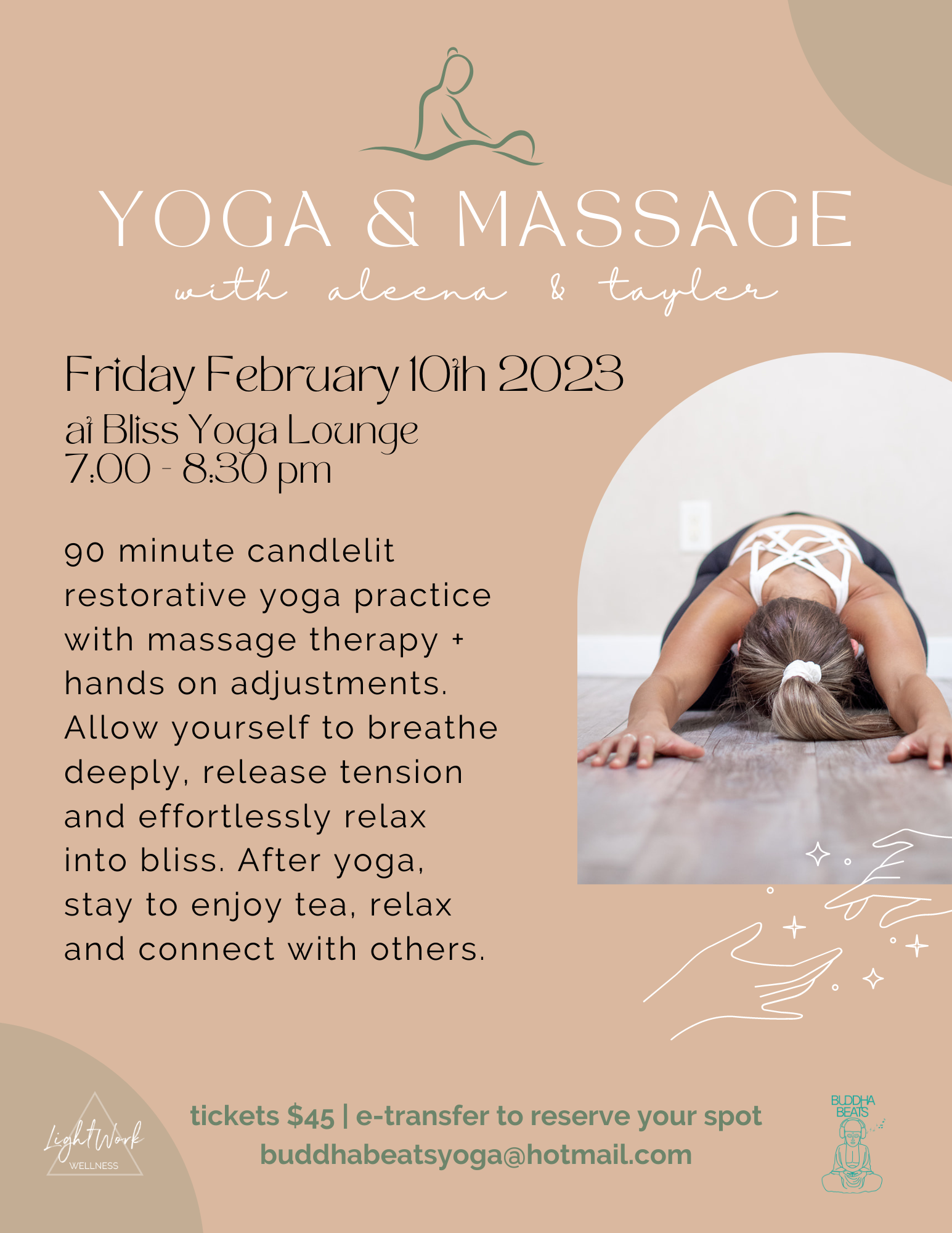 Restorative Yoga + Massage
Candlelight Gentle Yoga with Massage & Tea! Join Aleena McKinnon & Tayler Sawchuk for an evening of pure bliss!! Aleena McKinnon with Buddha Beats Yoga will guide you through a gentle yoga class, while Tayler will massage you in your yoga poses to relax and melt away your stress. This class will be 90 minutes of pure surrender and peace. Yoga and massage have a lot in common. Yoga is actually a form of self-massage. You lengthen and breathe space into your tight areas. You massage the internal organs through bending and twisting, breathing nourishing breaths throughout the entire session. Both yoga and massage detoxify the body, increasing circulation in the blood and lymphatic system. After your candlelight class, we will have some tea and relax and connect.
Tayler is a registered massage therapist (RMT) passionate about health and wellness for the mind, body and soul. Tayler also has completed a Degree in Human Kinetics and currently works as a certified group fitness and yoga instructor at local studios. She loves connecting with people and empowering them to take care of their physical and mental health. As an RMT, Tayler can provide treatments for a wide variety of conditions using relaxing Swedish techniques, myofascial, neuromuscular therapy, trigger points and prenatal massage in the clinic.
All levels are welcome.
We recommend bringing your yoga mat. Please bring warm clothing and/or a blanket so you can be comfortable and relaxed.
Get the latest news on what's happening downtown, right in your inbox!