See what's happening downtown
Downtown Kelowna is host to many exciting events all through the year. Whether hosted by the Association, the city, or other businesses or partners you're sure to find something fun to do in #downtownkelowna. Find out more about what's happening below.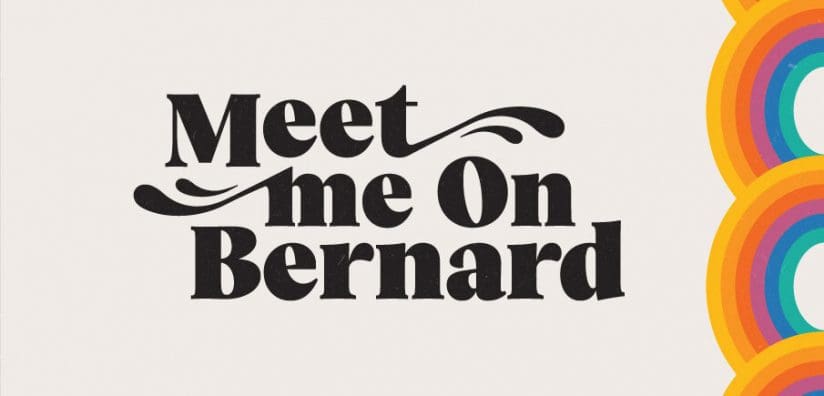 #MEETMEONBERNARD is back this summer from July 1st to September 5th!
Patios will be extended and Bernard will be open from Sails to St Paul for pedestrians only.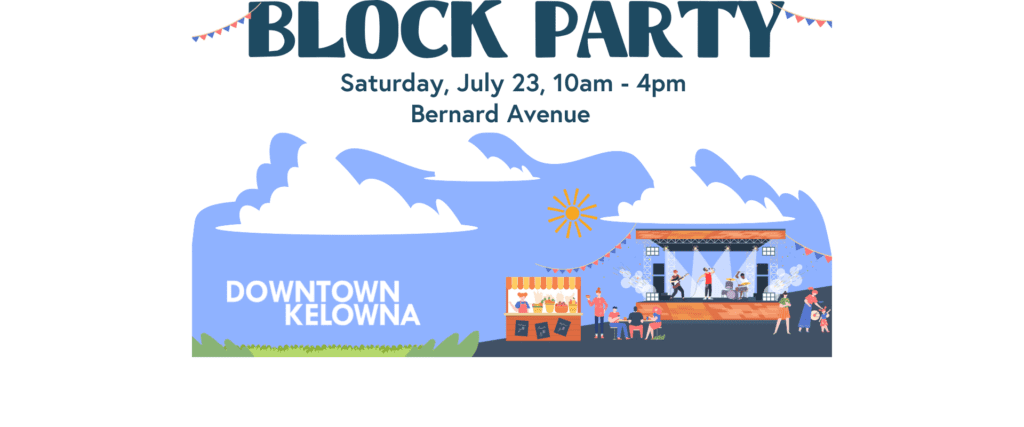 The Downtown Kelowna Association invites you to celebrate summer at Block Party on Saturday, July 23, 2022! This free community event fuses community, culture, art, food, shopping, and entertainment within the Meet Me on Bernard footprint along Bernard Avenue.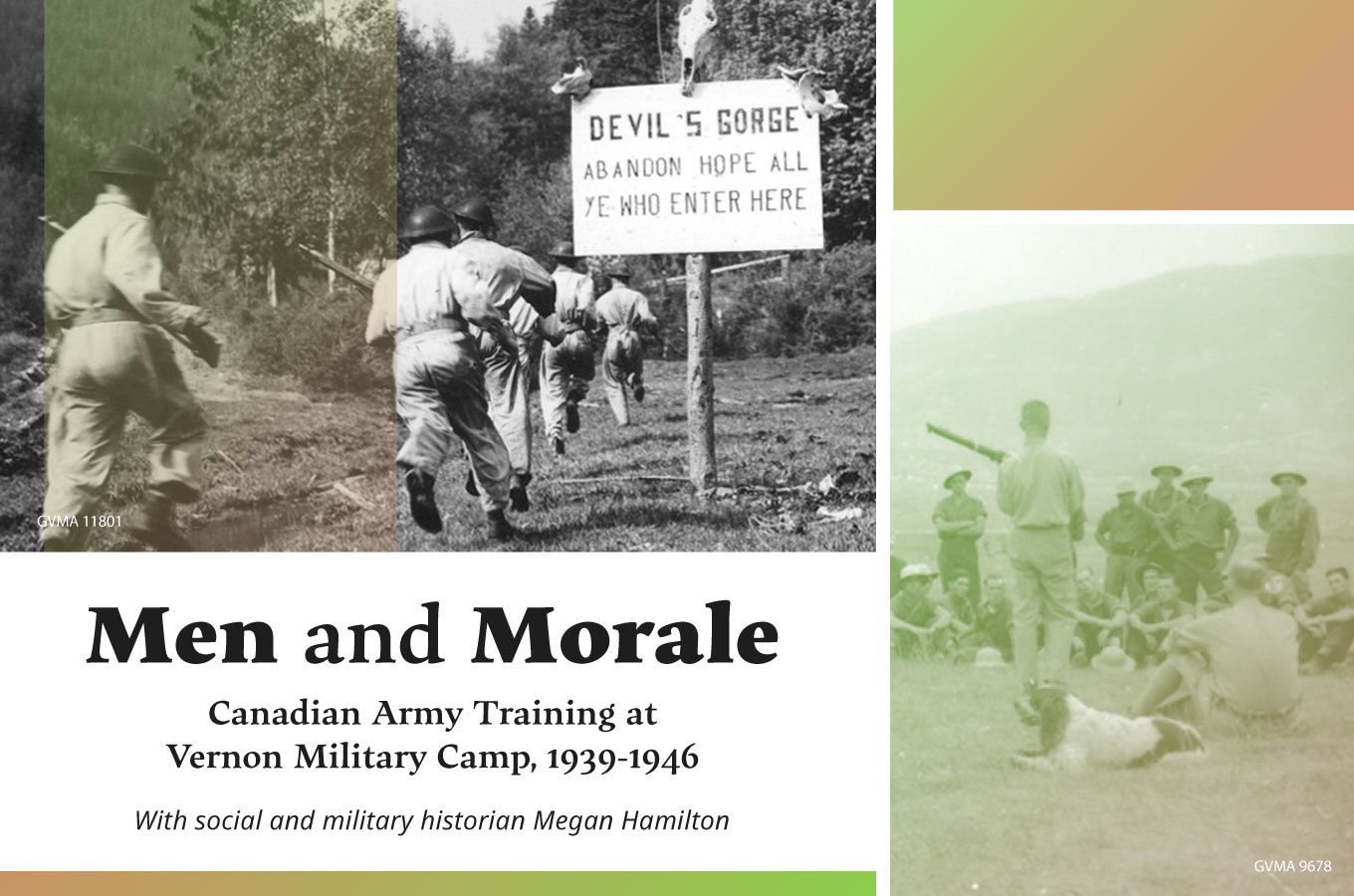 Men and Morale: Canadian Army Training at Vernon Military Camp, 1939-1946
During the Second World War, the Vernon Military Camp was the most important army training facility in the interior of British Columbia. Thousands of Canadian citizens became soldiers in Vernon between 1939 and 1946. Not only was the Vernon camp a basic training centre, but also a detention centre, an army headquarters, a military hospital, and a specialized battle drill school. This multipurpose centre saw men of all calibres pass through its gates, but not all were enthusiastic or exemplary soldiers. Megan's research examines the Vernon Military Camp as a case study of army morale, leadership, and training.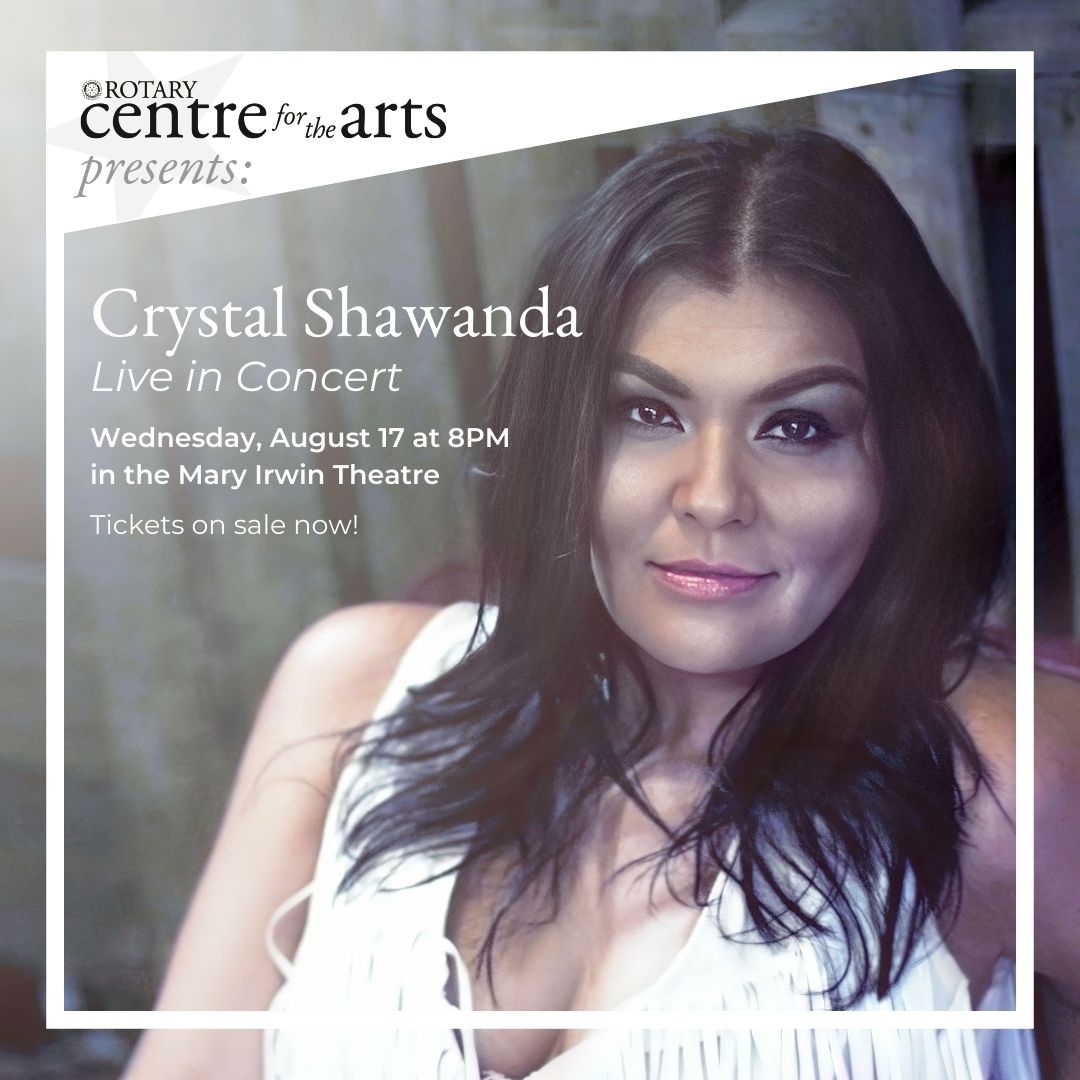 RCA Presents: Crystal Shawanda in Concert
RCA Presents: Crystal Shawanda in Concert, Wednesday, August 17 at 8PM in the Mary Irwin Theatre!
Juno Award winner Crystal Shawanda is one of the most prominent female blues singers in North America. Born on Wiikwemkoong First Nation on Manitoulin Island, she still keeps her roots close to her heart and soul.
Crystal Shawanda opted to defy the usual demands of the music industry and chart her own path forward. Initially signed to RCA Records in 2007, she hit her stride as a country singer and songwriter when she scored a top 20 hit with her song "You Can Let Go" and debuted in the Billboard Top 20.
Don't miss this Canadian blues and country music icon! Tickets on sale now.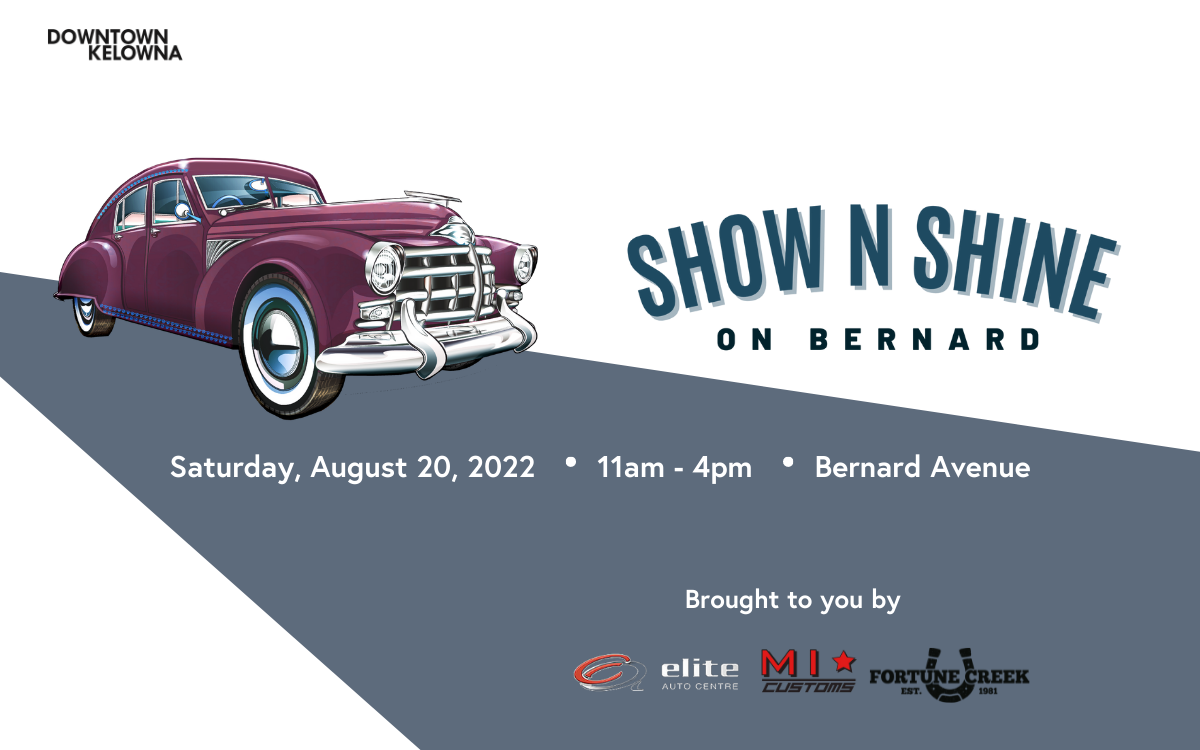 The Show N Shine on Bernard is a free, family-friendly event for auto enthusiasts of all ages. Over 50 classic cars, hot rods, and genuine collectibles will be available for viewing along Bernard Ave from The Sails to St. Paul within the Meet me On Bernard corridor. Visitors to the Show N Shine on Bernard will be able to view the vehicles and meet & greet each of the owners from 11am-4pm while taking in Meet me On Bernard and visiting Downtown businesses!
Vote and WIN
The power is in your hands! Vote for your favourite ride at the Show N Shine on Bernard for your chance to win one of three prize packs from Downtown Kelowna businesses. Scan the QR code on your preferred vehicles' Dash Card and cant your vote for Best Import and Best Domestic entries; Best Overall will also be awarded, based on the vehicle that receives the most votes in total.
The only way to be entered into the contest is to attend Show N Shine on Bernard and scan the QR code on the vehicles' Dash Cards.
Show N Shine "Best of" Awards and winners of the Show N Shine prize packages will be announced on Wednesday, August 24, 2022.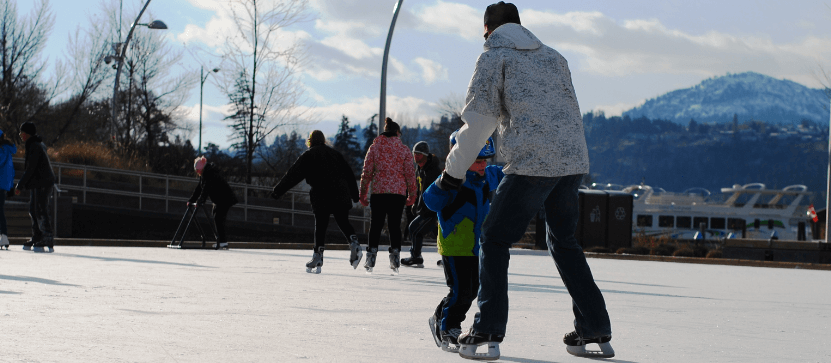 A magical day, kicking off the holiday season with thousands of visitors in the heart of Downtown. Loads of vendors and activities to get the whole family into the holiday spirit.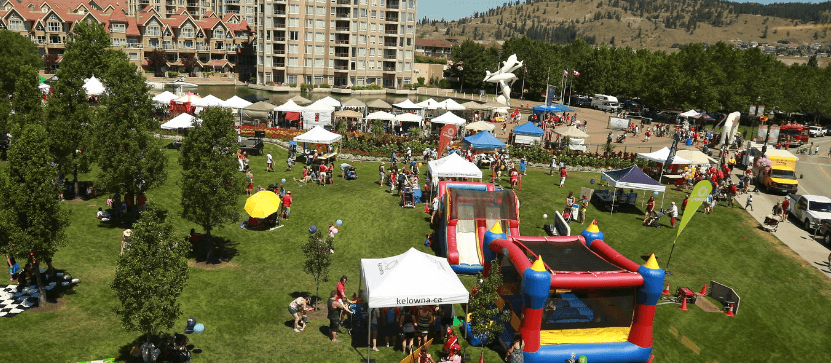 Explore local eateries & drinkeries with Taste of Downtown! Celebrate Downtown Kelowna's food & drink scene by trying delicious free samples, collecting signatures in your passport and entering to win great prizes.
Get the latest news on what's happening downtown, right in your inbox!