See what's happening downtown
Downtown Kelowna is host to many exciting events all through the year. Whether hosted by the Association, the city, or other businesses or partners you're sure to find something fun to do in #downtownkelowna. Find out more about what's happening below.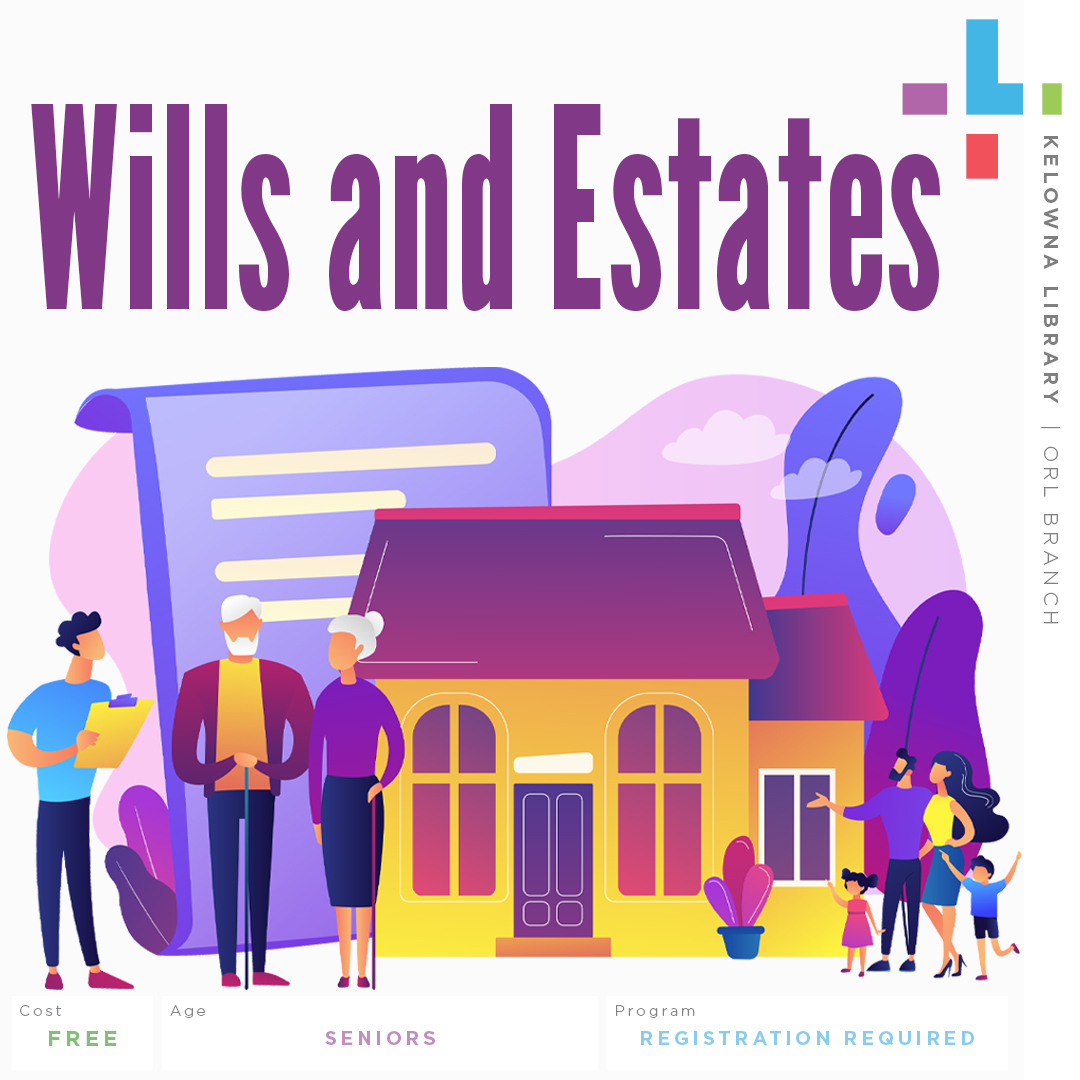 Wills and Estates: Where to get Started
Please join us as Julia Norman presents on the topic of Estate Planning. Julia will provide an overview of the various Estate Planning documents used in British Columbia including Wills, Powers of Attorney and Representation Agreements. Julia will also discuss several factors to be considered by a will maker to ensure their intentions are satisfied.
Julia Norman is an associate lawyer with Pushor Mitchell practicing in the areas of estate and trust planning, estate administration, estate litigation and family law.
Register on our calendar. This program is being offered in-person and virtually. Attend whichever works best for you.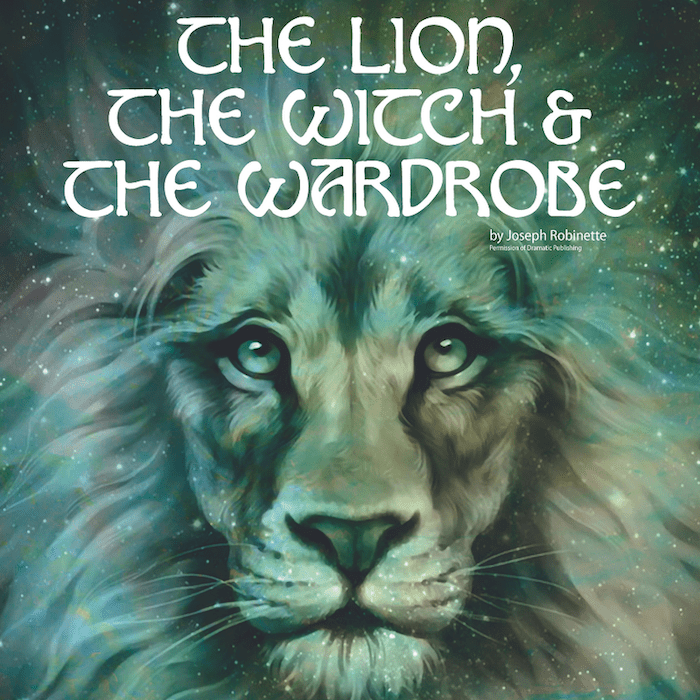 The Lion, The Witch & The Wardrobe
"ENCHANTING AND FUN FOR THE ENTIRE FAMILY" – BROADWAY WORLD
The thrilling, well-known wintery tale takes four children from a dusty English mansion to a mythical, far-away world gripped in an epic battle between the forces of good and evil. Helped along by a forest of talking animals, Peter, Susan, Edmund and Lucy step into a wardrobe and into Narnia- a wintery world in the grips of the White Witch, waiting for the return of a very special Lion.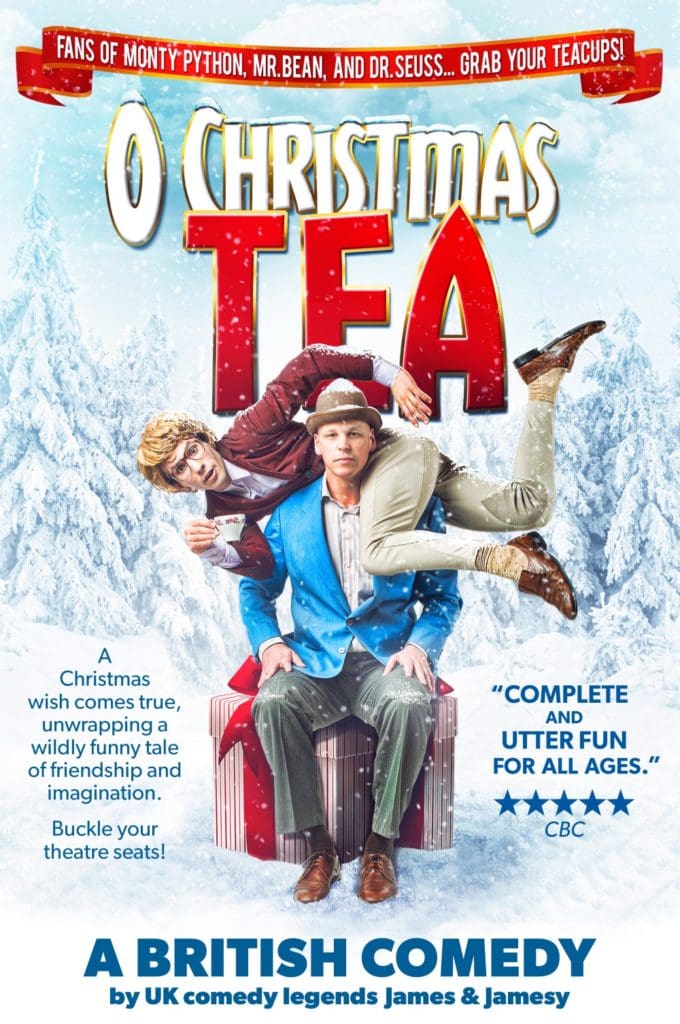 O Christmas Tea: A British Comedy
Together again in the theatre! The holiday tradition brimming with joy and laughter returns to the Okanagan.
O Christmas Tea: A British Comedy
KELOWNA AND VERNON, BC - Oct 19 2021: The holiday season is fast approaching and, after nearly two full years away from the stage, beloved British comedy duo James and Jamesy are back with O Christmas Tea. Whether it's with friends, family, loved ones, or on your own, an evening spent in the theatre with James and Jamesy is sure to be an evening you will never forget.
The shows will be held:
Friday, December 3rdat 7.30pm, Kelowna Community Theatre
Saturday, December 4that 3pm and 7.30pm, Kelowna Community Theatre
Sunday, December 5that 7.30pm, Vernon and District Performing Arts Centre
O Christmas Tea is a rollicking holiday spectacular that's ideal for fans of Monty Python, Mr. Bean, and Dr. Seuss. James and Jamesy have delighted audiences for decades with their unique take on traditional British comedy and they're excited to make their eagerly awaited return to the stages.
"After 20 months away from the stage, we are beside ourselves --  both literally and metaphorically -- to be reunited with our audiences, many of whom have become like extended family over the festive season, and to again feel the buzz that only the magic of live theatre can bring," explained Aaron Malkin (James), the taller, less-hirsute half of the award-winning duo.
The time away, due to pandemic restrictions on live entertainment, has reinforced not only the passion the duo has for its shows, but also the importance that humour plays in our lives.
"We are so excited to once again be able to bring friends and family together, especially now - more than ever - we are reminded to dream big, embrace imagination, and celebrate a childlike excitement for merriment," added Alastair Knowles (Jamesy), the eccentric half of the award-winning duo. "There are definitely going to be some surprises for our regular audiences, with whom we're thrilled to reconnect this season."
O Christmas Tea is rich with wordplay, comic physicality, and cleverly crafted interactive elements reminiscent of classic British pantomimes. However, it is James & Jamesy's boundless imagination and endearing chemistry that creates the extraordinary magic of this unique festive experience.
During the action-packed production, a Christmas wish for tea is surprisingly fulfilled in titanic proportions. As the world floods with tea, our duo must find innovative and hilarious solutions to keep them afloat as they try to make their way back home.
Already a festive tradition for thousands of theatre-goers, this year the O Christmas Tea tour is brighter than ever, with dates across the Pacific Northwest including four venues in BC's interior – Kelowna, Vernon, Kamloops, and Penticton - offering both long-time fans and those new to the James and Jamesy experience a chance to enjoy the festive production.
Grab your teacups!
"Complete and utter fun… for all ages."
★★★★★ CBC
"I cannot think of a show that will leave you more profoundly happy than this."
★★★★★ Stage Door Toronto
Redefining immersive theatre, these masters of physical comedy—with over 20 comedy awards to their name—bring their audience on a jolly escapade with surprising depth in this joyous celebration of friendship at Christmas.
Event Listing Details: O Christmas Tea: A British Comedy

Kelowna
Showtimes:          December 3rd at 7.30pm
                                  December 4th at 3pm and 7.30pm
Venue:                    Kelowna Community Theatre, 1375 Water St, Kelowna, BC V1Y 0B4
Tickets:                   jamesandjamesy.com/o-christmas-tea or 250.469.8944 ($19-$44)
Also performing in
Vernon
Showtime:            December 5th at 3pm and 7.30pm
Venue:                    Vernon and District Performing Arts Centre, 3800 33 St, Vernon, BC V1T 5T6
Tickets:                   jamesandjamesy.com/o-christmas-tea or 250.542.9355 ($19-$44)
About James & Jamesy (jamesandjamesy.com /@jamesandjamesy)
David MacMurray Smith, Aaron Malkin (James), and Alastair Knowles (Jamesy) are creators, performers, and educators of physical comedy and physical theatre. Since 2012, James & Jamesy productions have been performed over 750 times across the UK, USA, and Canada, earning lifetime fans and rave reviews. In 2017, they sold out performances at the Edinburgh Fringe and in 2018 performed a 5-week run Off Broadway at New York's SoHo Playhouse. Among other accolades, the physical comedians are winners of the Canadian Comedy Award for Best Live Ensemble and are 22-time "Best of Fest" winners on the International Comedy circuit. James & Jamesy continue to defy expectations with their innovative creations that delight and excite audiences of all ages. Their unique humour appeals to those of all ages and fosters an inclusive atmosphere, encouraging of audience involvement.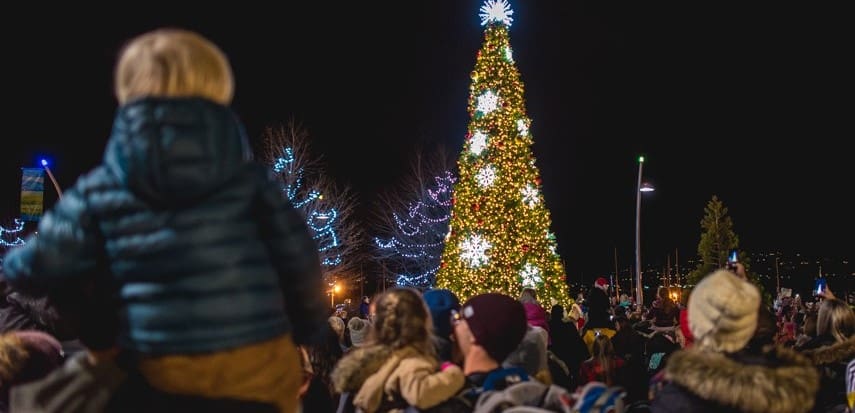 The Downtown Kelowna Winter Street Market is a free community event geared towards all ages. This event celebrates the magic of the holiday season with authentic local products, delicious food and drink, family activities, music, ice skating, entertainment, and of course, a visit with Santa!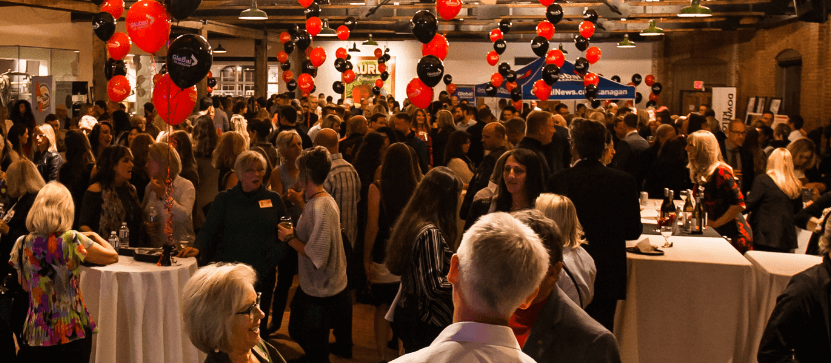 Part networking event, part foodgasm, this smorgasbord for the soul takes place in various venues in Downtown Kelowna.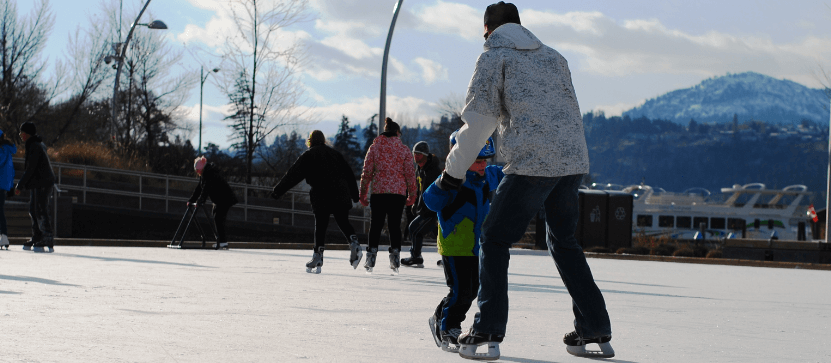 A magical day, kicking off the holiday season with thousands of visitors in the heart of Downtown. Loads of vendors and activities to get the whole family into the holiday spirit.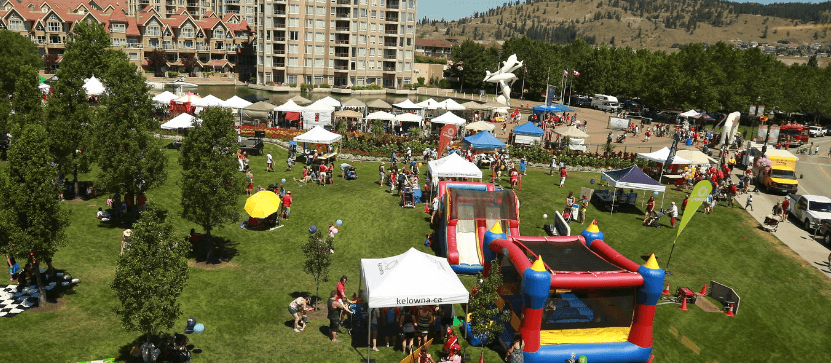 Explore local eateries & drinkeries with Taste of Downtown! Celebrate Downtown Kelowna's food & drink scene by trying delicious free samples, collecting signatures in your passport and entering to win great prizes.
Get the latest news on what's happening downtown, right in your inbox!