'NAVIGATIONS' OKANAGAN COLLEGE
EXHIBITION AT THE ALTERNATOR
MARCH 26, 2021
THRU
APRIL 17, 2021
ALTERNATOR CENTRE FOR CONTEMPORARY ART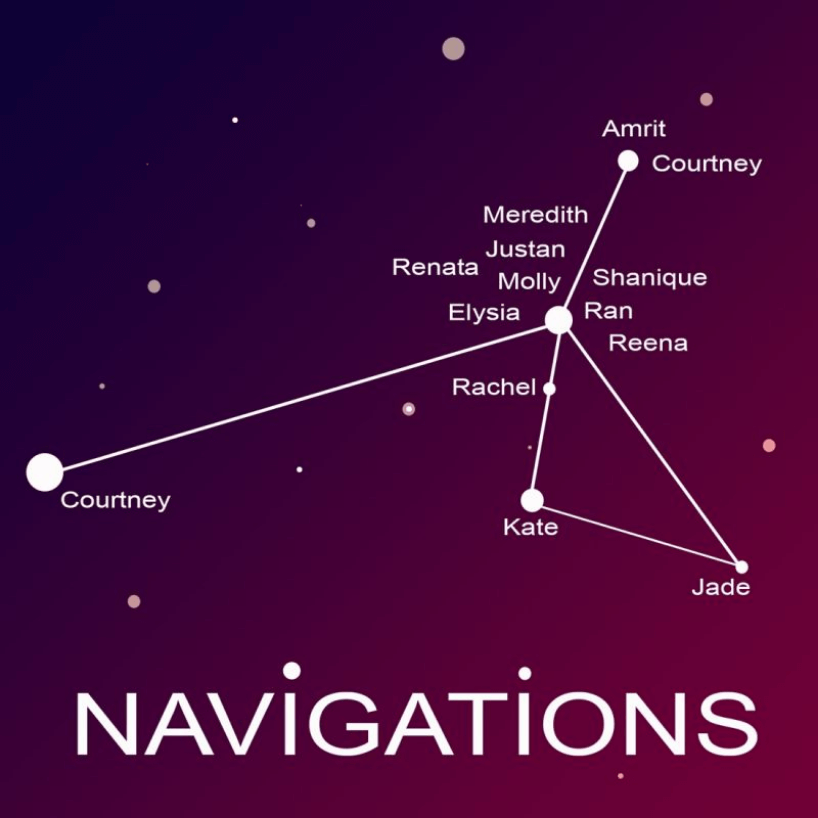 Alternator Centre for
Contemporary Art
421 Cawston Ave.
Alternator Centre for
Contemporary Art
421 Cawston Ave.
'Navigations' is an exhibition produced by students of the Communications 200 course at Okanagan College under the instruction of Amy Modahl currently on view at the Alternator Centre for Contemporary Art.
A college class is a unique opportunity to assemble strangers who navigate theoretical topics and individual differences to reveal common threads. Despite their differing lived experiences, and having only connected through classes online, students from Communications 200 at Okanagan College have united through artistic expression in 'Navigations'.
Each student created a map envisioning individual and social experiences of the world, inviting guests to tour together through local, distant, and conceptual spaces. These projects examine how meaning is made with visual and verbal language, directly and viscerally, upending expectations of academic genre and exposing connection to speech communities, relation to the natural and built environment, mechanics of power, and more. At a time of heightened virtual interaction and digital documents, these projects become even more unique physical artifacts, recalling the worldview of this group, while traversing the broadly shared pandemic experience. In closing, the student artists share this parting hopeful thought, "by following the bright stars in our lives we can navigate our way from darkness and collaborate to understand meaning of our life experience."
The participants of 'Navigations' include Amritpal Singh, Courtney Hunt, Courtney Spetz, Elysia Zimmer, Jade Gaudet, Justan Vance, Kate Miller, Meredith Hildebrand, Molly Harrison, Rachel Bob, Ran Nussen, Reena Raman, Renata Lima, Shanique Creary, and Amy Modahl, Communications Department Faculty at Okanagan College
'Navigations' will be on view in the Members Gallery from March 26 to April 17, 2021.
The Alternator Centre for Contemporary Art is open Tuesday to Friday, 11am – 6pm, and Saturday 11am – 4pm.
Get the latest news on what's happening downtown, right in your inbox!