In a world dominated by digital technology, vestiges of the olden days have become ever more alluring to those longing for life before the Information Age. Hobbies like collecting music on vinyl or CD are increasingly popular; it's very likely that even if you're not a collector, you probably know someone who is. Take a few steps from grade-level Ellis Street into Underground Music and prepare to enter a music lover's paradise.
A fixture in Downtown Kelowna since 2010, Underground Music was purchased by the Martens family in 2018. Back then, family patriarch and proud audiophile, Ed Martens, was looking for a new business opportunity. He possessed the motivation, expertise, and an interesting competitive edge that made operating a music-centric enterprise very attractive. About that 'competitive edge'—Martens developed a point of sale (POS) system with database software for record stores across Canada. While that business has consolidated, it is still in use by some stores and is the same software in use today at Underground Music.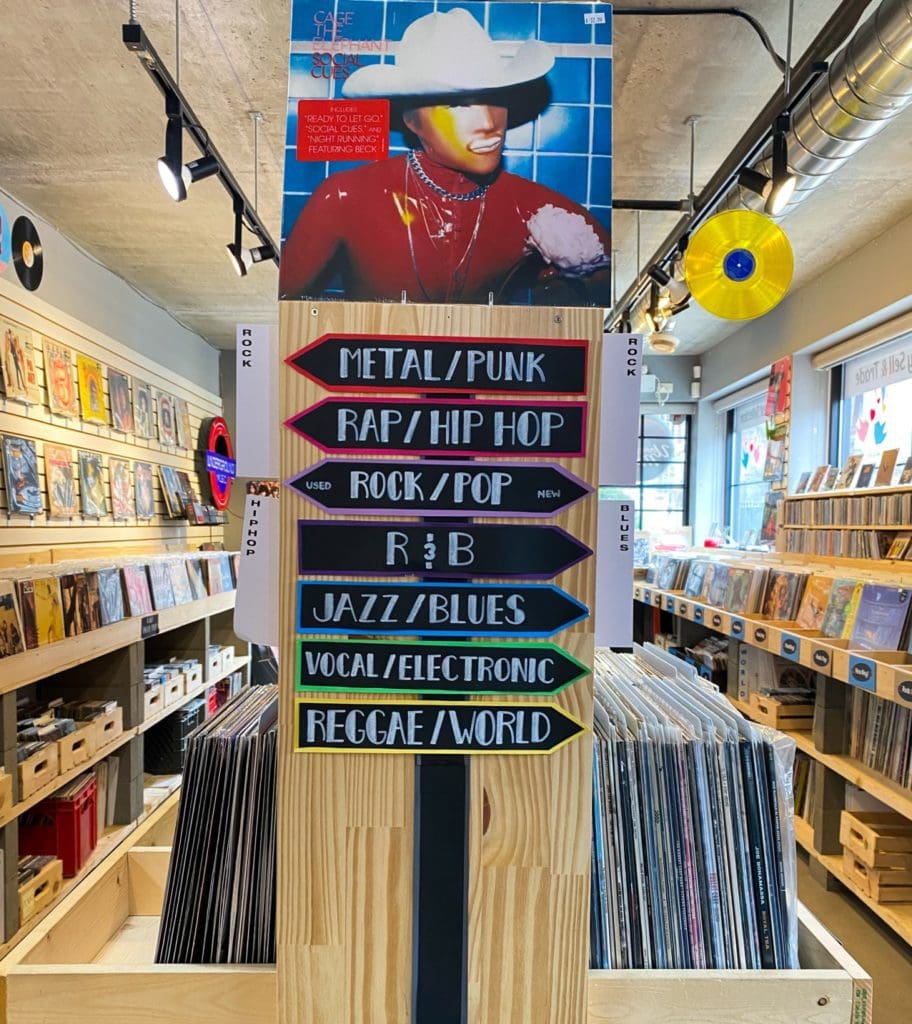 Aaron Martens, Ed's son (and fellow music enthusiast), is the General Manager while Ed's wife Nataliya handles the marketing. The business employs an additional seven passionate, highly engaged music fans. Suffice it to say, Underground Music has know-how in spades.
Underground Music specializes in new and used vinyl and CDs, along with accessories like record sleeves, brushes and cleaner. Their enviable selection of vinyl and CDs spans numerous genres, featuring classic and new vinyl. Thanks to their proprietary POS and database systems, they're able to easily replenish their stock if something sells out.
The focus is very much on creating an exceptional customer service experience through creating a welcoming vibe, carrying a wide selection of collectible vinyl, and diligently helping customers find sought-after records. If there is something a customer can't find in-store, they do exhaustive research to order it in.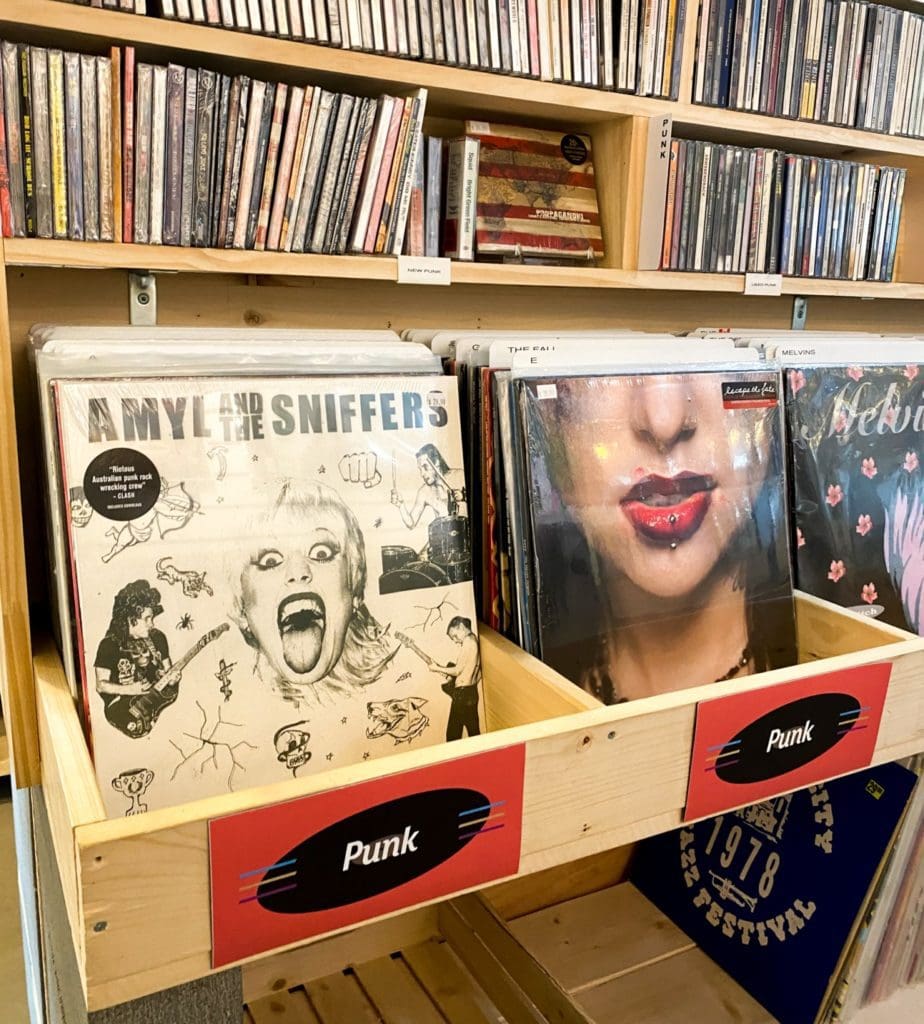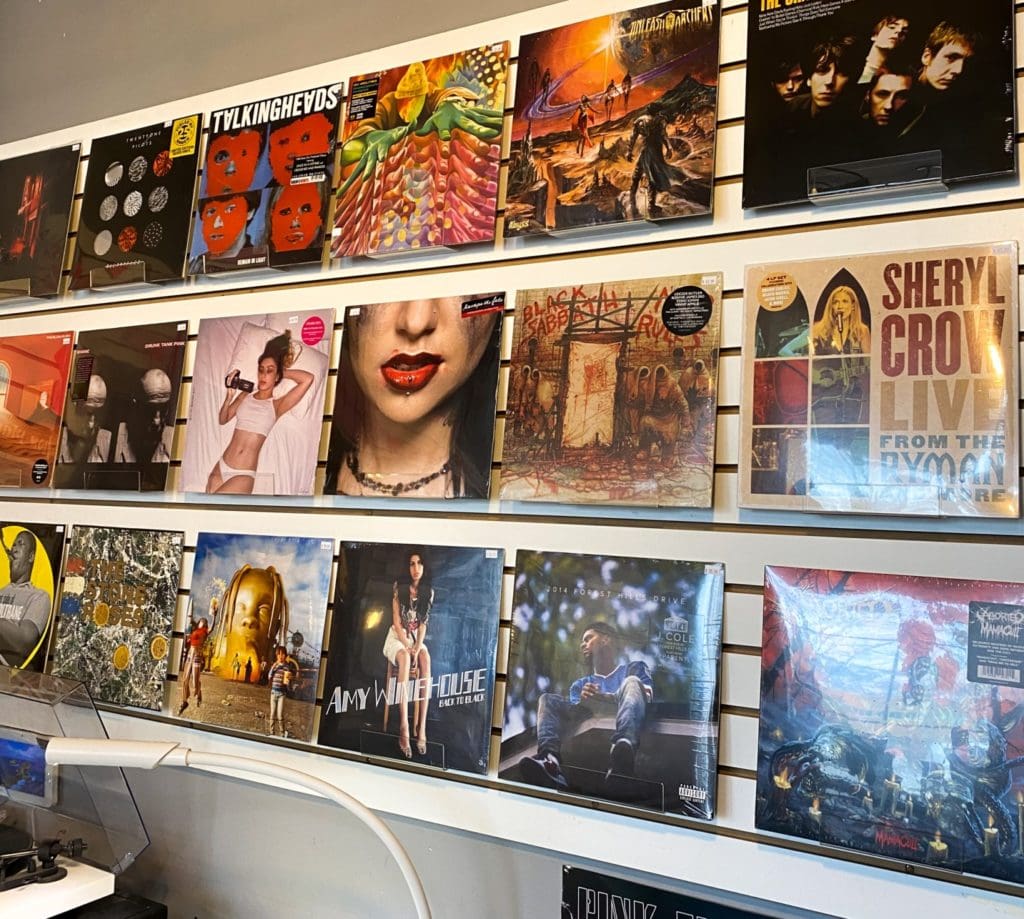 Aaron and his staff also put their expertise to work by using a grading system that rates records either Sterling, Gold, or Platinum. We grade records that we deem collectible based on the condition of the vinyl and jacket," explains Aaron. "Platinum is the highest and Sterling is the lower of the 3 grades. We don't sell records that skip or don't play."
According to Aaron, they enjoy being Downtown and find it a benefit for their type of business based on location, foot traffic, and like-minded clientele. "Operating a record store is nice because people are always in a good mood," he says, "and you often find new music through your customers."
Along with Underground Music, the Martens also own and operate a collectible vinyl store in Vernon called Collector's Direct, where they employ another four people. They carry turntables and stereo equipment in addition to vinyl, CDs and supplies. Through their businesses, the Martens family are active supporters of the Central Okanagan Food Bank.
Follow the good vibrations and find your audio treasure in Downtown Kelowna at Underground Music, 1331 Ellis Street, and online at www.ug-mg.ca