Carla and Sean Jackson really know how to light up a room. The husband-and-wife business duo welcome you to their warm and calming shop, The Kelowna Candle Factory, with the brightest and friendliest of vibes.
The Jacksons founded The Kelowna Candle Factory in 1996 and have been in their current location in the heart of Kelowna's Cultural District at 1278 Ellis Street since 2014. In the late 90s, the natural foods and products industry was gaining popularity and stores were opening across the country. Sensing this was more than just a fad, Carla and Sean were inspired to create a business that aligned with their values and enterprising spirit.
"People were truly becoming interested in improving their health and what they were putting into their bodies as well as their homes," says Carla. In their research, she and Sean noticed something missing on the natural products landscape. "We couldn't find candles that weren't cut with a toxic substance, like paraffin wax," she continues. "So, we dove in headfirst into creating one of the first 100% pure Canadian candle companies."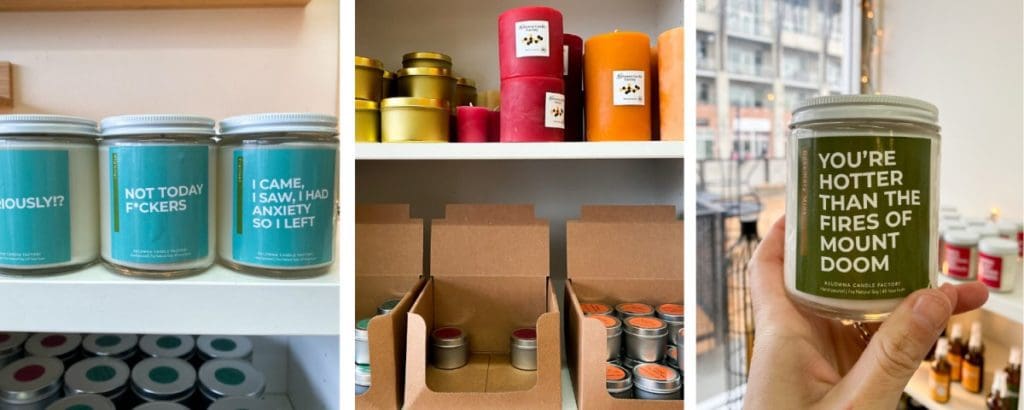 The Kelowna Candle Factory makes only pure products including 100% pure beeswax candles, 100% natural soy candles, and 100% pure beeswax and unbleached muslin cloth ear cone candles. All products are made with either pure beeswax or pure eco soy wax, and 100% natural cotton (without no lead or zinc). They carry a vast selection of over 155 pure and clean scent oil blends, with fragrances that are infused with essential oils and free of carcinogens, toxins, and chemicals.
Staying committed to being environmentally sensible, the Candle Factory also offers a "Recycle, Reuse, Refill" service that allows customers to bring in their vessel of choice that can be refilled with the wax and
scent of your choosing many times over.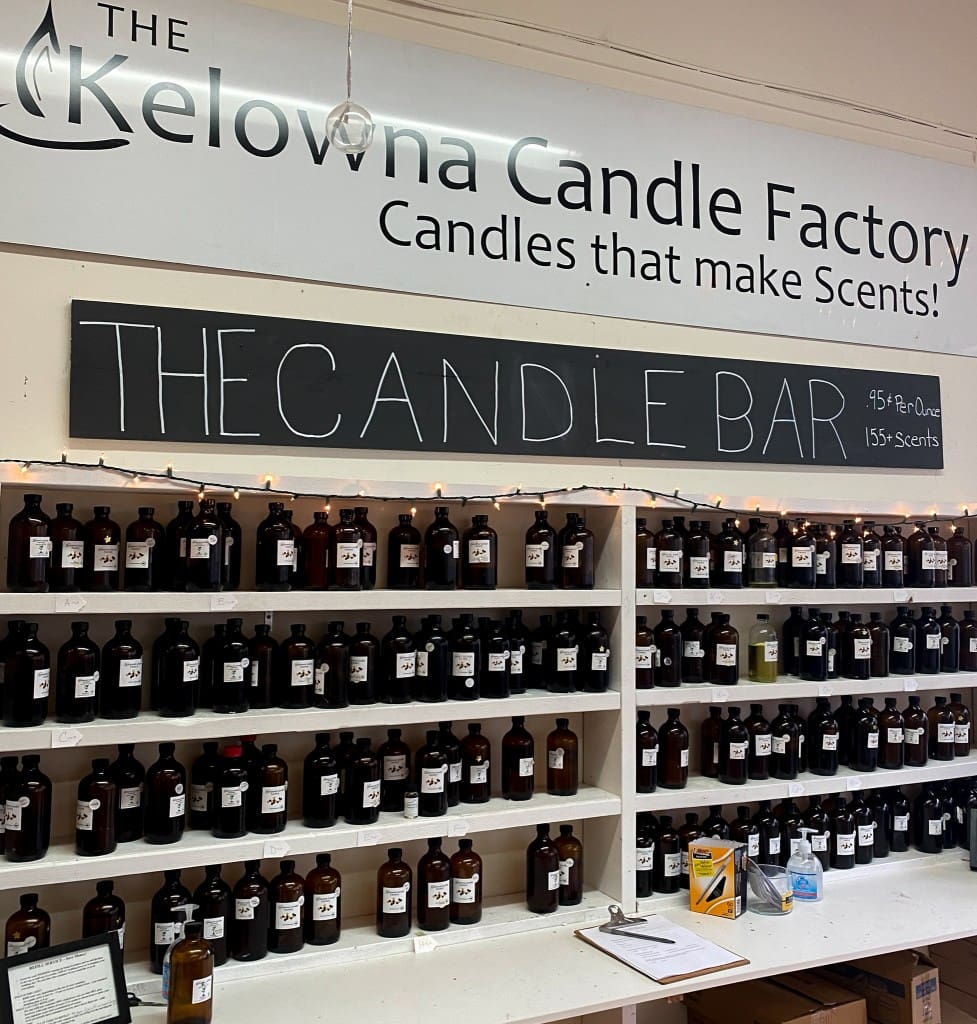 The store and workshop are all one bright and open room, where visitors can watch the magic happen—and even become part of the creative process. The Kelowna Candle Factory is once again offering their Sip N Dip Workshops, during which participants make Beeswax Glow Bowls for just $25/person. Thrilled to be able to host workshops again, Carla says she adores sharing her candle making expertise and how much the workshop 'students' get excited over the experience.
The Kelowna Candle Factory is truly family business, with the couple leading a team comprised of friends and family members which includes their teenage sons, Evan and Isaac. During the Christmas season, the team can grow to up to 15 people. "We have an incredibly fun, close, creative vibe in the Candle Factory," states Carla. "We call our incredible crew #teambee and our factory #thehive!" Proud to be members of the Downtown Kelowna business community, they appreciate Downtown's "artisan, funky vibe" and being part of "a community of like-minded individuals that are all in this crazy thing called life and entrepreneurship!"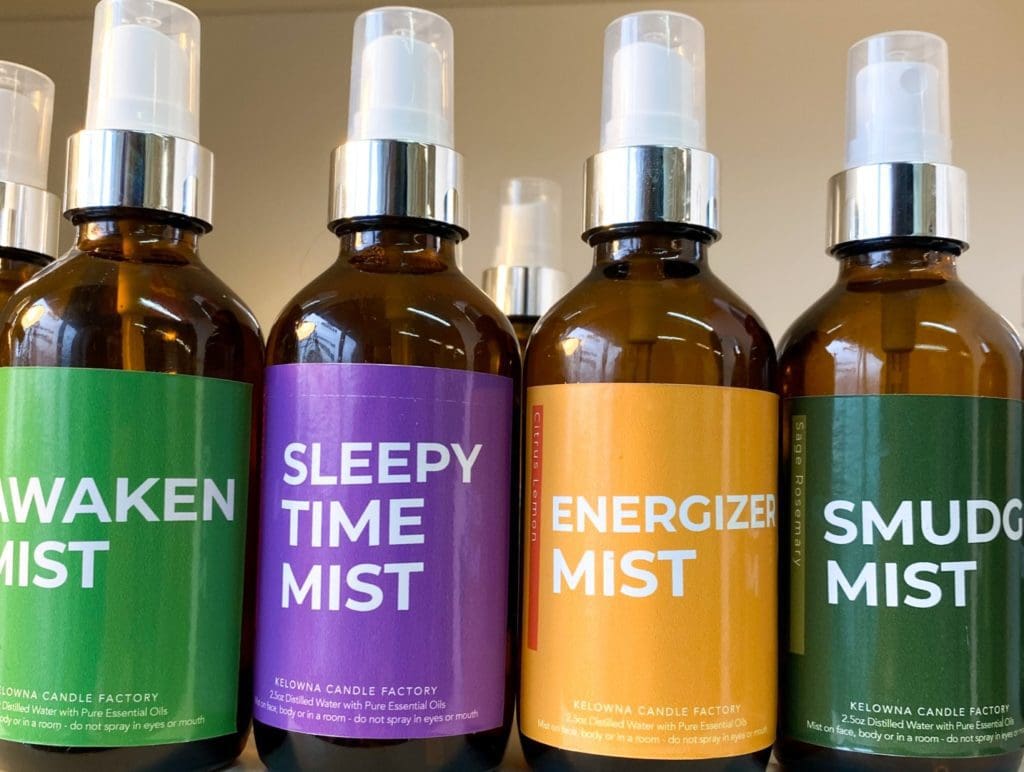 Stop in and bask in the friendly glow of The Kelowna Candle Factory from Tuesday to Saturday, 10am-5pm (closed Sunday and Monday). Drop off your own vessels to refill or shop the numerous candle lines in store—the divine smell alone will brighten your day! To book a workshop (min. two 2, max. 12), call 250.212.8698; visit them online at kelownacandlefactory.com.