Sanctuary comes to mind when you enter Chaibaba; an overall feeling of being in a safe haven, a place borne out of love and care. The company mantra is incredibly apt: "Creating community one cup at a time." Since becoming proprietor of Chaibaba in 2014, Crystal Russel has remained focused on creating a warm and welcoming space for people to come as they are.
"Everyone is accepted equally and they all matter," states Crystal. "Chaibaba is centered around living the change we want to see in the world and staying as authentic as we can in our own hopes and dreams." Far beyond products or what is for sale, it is this genuine warmth that makes Chaibaba such a truly special place in Downtown Kelowna. She continues, "Our little shop promotes peace, the magic of love, and the magic of tea!"

Chaibaba's main business, however, is tea: loose leaf teas (both herbal or caffeinated), tea pots, tea tools, and a delightful selection of hand-crafted mugs. They also offer light snacks to go, locally made juices, and carry a selection of mindfulness books, oracle cards, and locally produced hats, pottery, and candles. Crystal and her team are also committed to sustainability and have used biodegradable products since she assumed the business in 2014.
The teas of Chaibaba are sourced as ethically and naturally as possible, with blends frequently made in-house. Rather than employees, Crystal prefers to think of her team members as alchemists: those who transform things for the better, changing original materials into something else all together. "There's a lot of love in these teas," she says earnestly.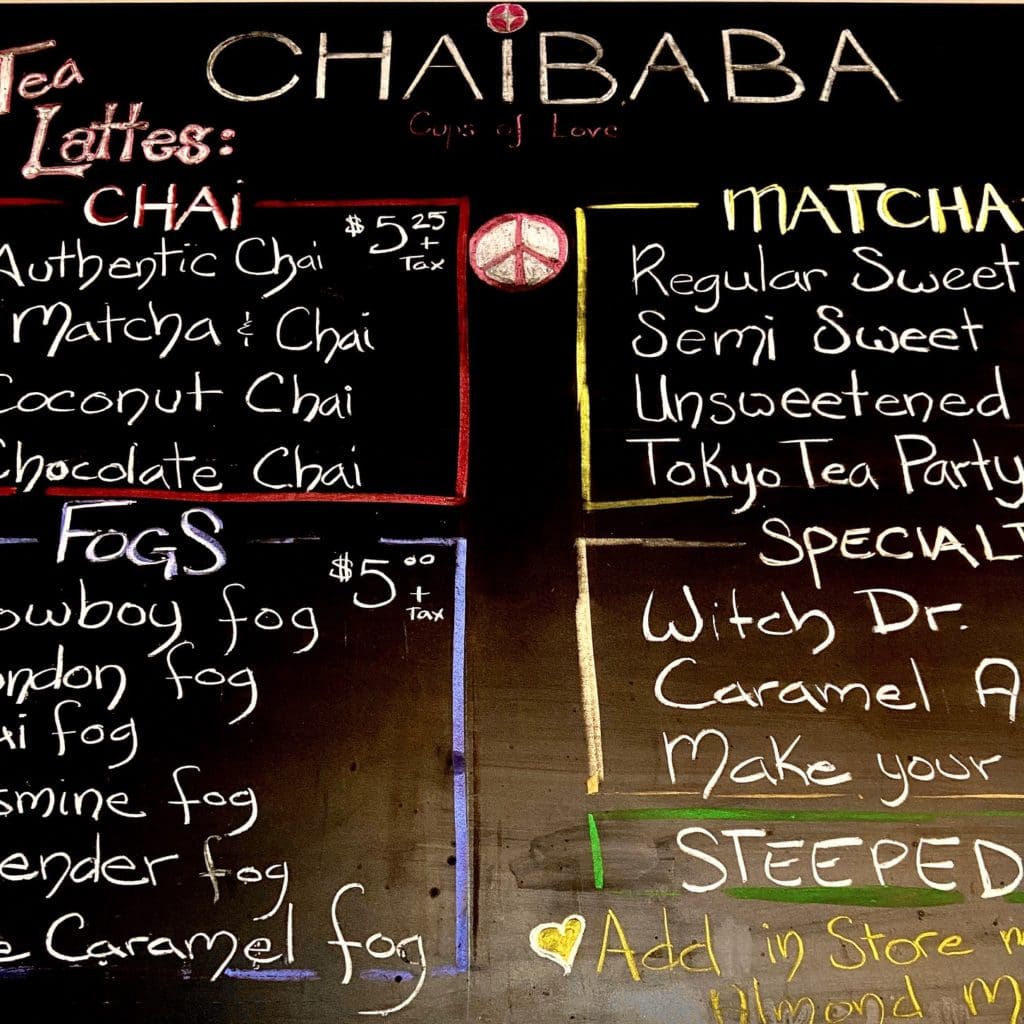 Becoming a tea alchemist herself was somewhat of a cosmic, natural progression. Crystal was fortunate to be exposed to the tea ceremonies of many different cultures when she was a child and learned a lot about tea from those around her—friends, family of friends, and her own family. "My grandfather drank a lot of tea," she muses. "It's always been an anchor point, in a way. In a bad mood? Have tea. Need to relax? Have tea." She also recalls picking herbs and making tea on her own from a very young age.
The journey to business owner unfolded organically as well. In addition to managing businesses for others, Crystal was a mother early in her adult years and was caretaker to other family members. Seeing the constant flow of outward energy, a close friend remarked to her: "It's time you did something to take care of yourself." The die was cast, and fate stepped in. Chaibaba had already been open for several years, and it suddenly began coming up a lot in her conversations with others. An acquaintance even remarked that she had a 'vision' of Crystal owning her own business. "The first time I walked in the door, it felt right, like it was meant to be," she relates.
Graciously, Crystal recognizes the communal effort it took to bring her vision together. "So many people helped to build the business into what it is," says Crystal. "Friendships have been formed through the building of the business—it really was, and is, a community effort."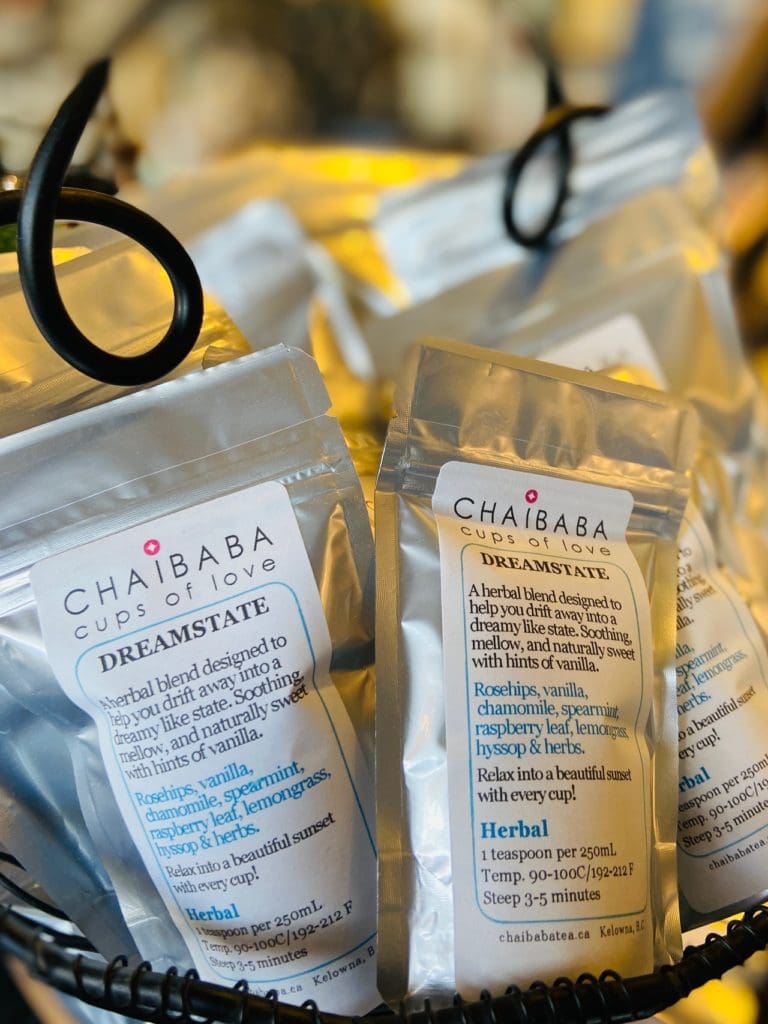 While it may seem counter-intuitive to some business owners, amassing monetary wealth is not Crystal's ultimate objective. Despite being approached to expand, Crystal is resolute in her devotion to keeping her business independent. She is even hesitant to call herself the owner; rather, she feels she is a caretaker. "This is a labour of love," she confesses. "Of course, we need to make money—but we just love our community and have decided not to franchise."
To ensure Chaibaba's survival through and beyond the pandemic, Crystal made some wise adaptations. With the enforcement of indoor dining restrictions, all indoor seating was removed, and the store's online presence was significantly increased. The wholesale system, the expanded online store, and daily in-store customers keeps she and her tea alchemists very busy. Indoor seating has not been reinstated, and when asked about future plans, she just smiles and says, "We'll see!"
What is certain – while under the care of Crystal Russel, Chaibaba will remain a warm, calm, and caring refuge for all, with remedies to soothe the soul. Visit Chaibaba daily from 10am-5pm at #104-1289 Ellis Street in Downtown Kelowna and online atchaibabatea.ca.