 Saturday, December 2, 2023 ~ Downtown Kelowna
We hope everyone had a blast at the 2022 Downtown Winter Street Market & Light Up. It was a magical day, kicking off the holiday season with thousands of you in the heart of Downtown.
JOIN US FOR THE ANNUAL
WINTER STREET MARKET & LIGHT UP!

Market Hours: 11am-5pm
Light Up: 5:30pm
Kick off the Holiday Season at the Downtown Kelowna Winter Street Market & Light Up on Saturday, December 2 at Stuart Park. This free, festive outdoor celebration features artisan and market vendors, family-friendly activities, live entertainment, and Photos with Santa! 
Enjoy hot chocolate by donation (proceeds to the Central Okanagan Food Bank). 
Come Downtown for the Market and shopping at Downtown businesses; stay Downtown for dinner or holiday cheer with friends!
See you there!
Apply now to become a vendor at this year's Winter Street Market!  

All applications are subject to review by the DKA. Limited space is available, and DKA Members receive priority. 

Please note that only applicants who offer a unique, authentic, and high-quality product or service will be considered.

Application deadline is Friday, November 10, 2023.
Stay tuned for more information about what to expect
at Winter Street Market & Light Up 2023, coming soon!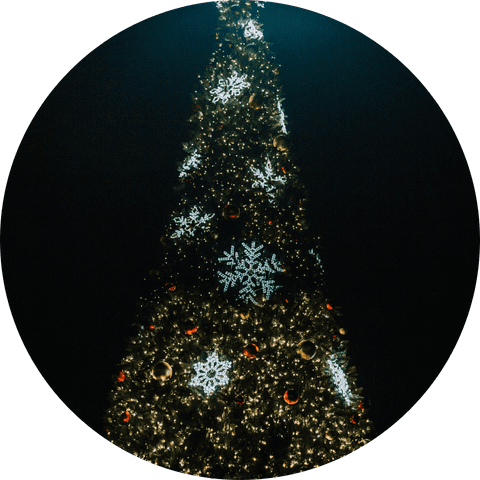 The annual Downtown Kelowna Christmas Tree Light Up is a beloved tradition. Kelowna Mayor, Tom Dyas, will do the honors of lighting up the massive tree that sits in Stuart Park to official kick-off the Holiday Season. The Light Up begins at 4:45PM.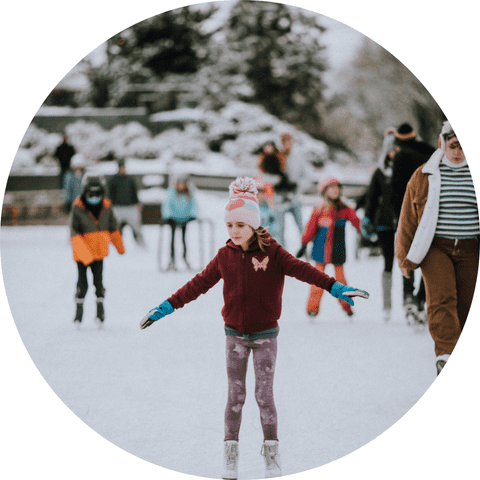 Lace up those blades and hit the ice at Stuart Park. No skates? No worries! Skate
rentals are available on-site. Free public skating is available all day long; the Stuart Park Outdoor Rink opens December 1, weather permitting.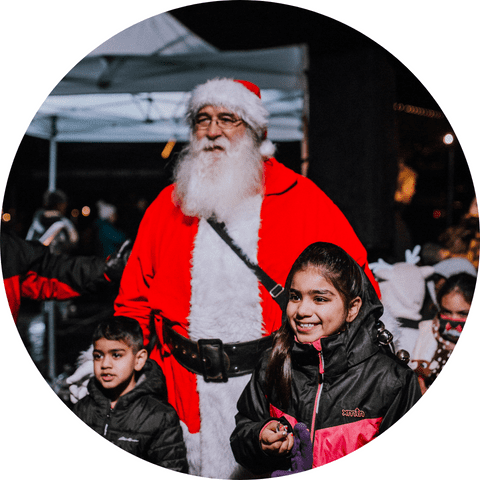 Walk-Ups Only

All pre-booked appointments for Photos with Santa have been reserved. However, walk-ups are welcome! Some walk-ups may not be accommodated due to time constraints and volume of guests. This is a popular activity; your patience and understanding are appreciated.

For those with appointments, please arrive 10 minutes before your booking to ensure the schedule is maintained. Late arrivals cannot be accommodated and will be moved to the next available time or will revert to the walk-up line.

****

Have your photo taken with Santa FOR FREE on Saturday, December 3 between 11am-4:40pm while visiting the Downtown Kelowna Winter Street Market & Light Up.

You'll receive:
Specific time for photo*
One printed 5″x7″ photo
Digital copy of the photo(s) of your choice

While Santa's HQ will be stationed inside a large tent, this is still an outdoor event. Dress accordingly!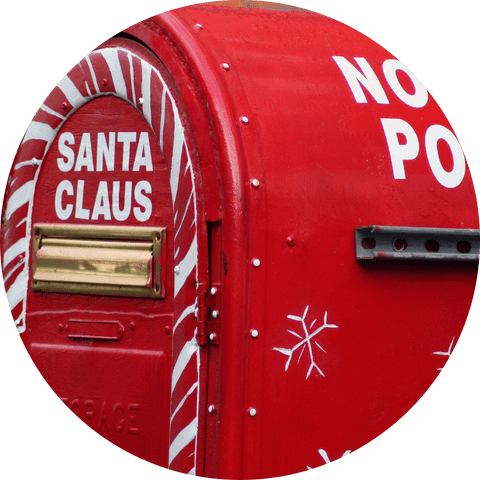 Sacks of letters are arriving at the North Pole, and the Canada Post elves are busy helping Santa with his mail. This is an excellent activity for the little ones to practice their spelling and share what is on their hearts this holiday season. Make sure to put the correct address on there, as every letter sent out will hear back from Santa himself!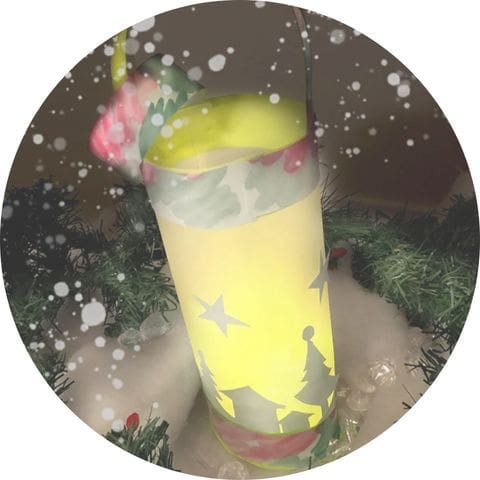 Head over to the Kelowna Art Gallery and create your own lantern and bring it to Light Up at 4:45pm! REGISTER HERE.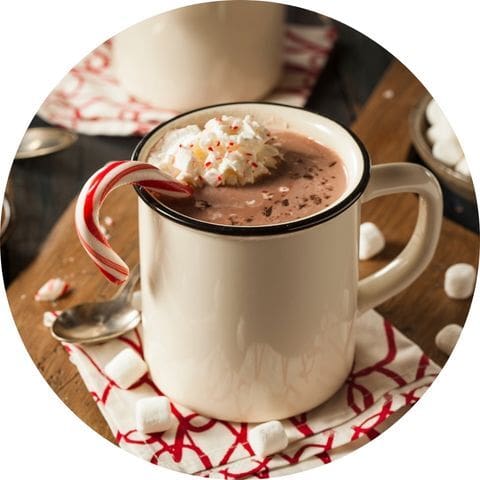 Warm up with a cup of hot chocolate and support the Central Okanagan Food Bank. Get your hot chocolate with a min. donation of $5; for $10 you'll also receive a Winter Street Market branded mug (while supplies last).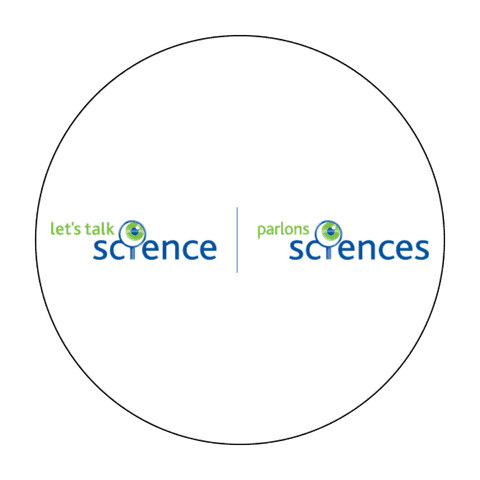 Science is cool any time of year, especially at the Winter Street Market. Try your hand at science experiments.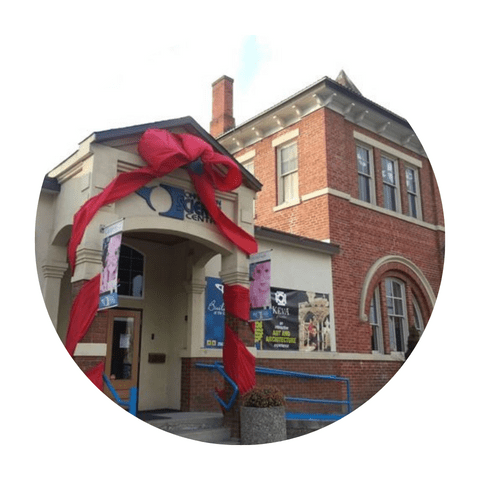 Come and enjoy some awesome nature experiments provided by the Okanagan Science Centre.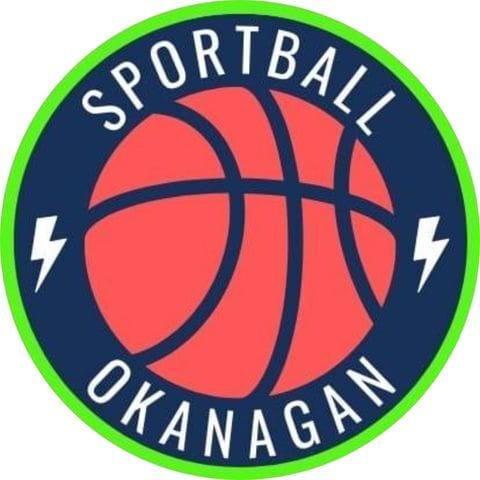 We will have an obstacle course set up for kids as well as a couple throwing stations with footballs and stuff! We are also thinking about running some mini 20 minute classes!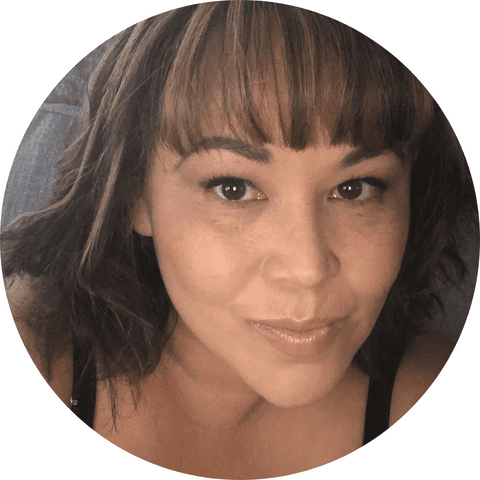 We are honored to hold the Winter Street Market & Light Up on the ancestral and unceded tm̓xʷúlaʔxʷ (land) of the syilx (Okanagan) people.


Shayla Allison opens the entertainment line-up with a drum & vocal performance of the "Okanagan Song," along with telling traditional stories of the Okanagan Nation.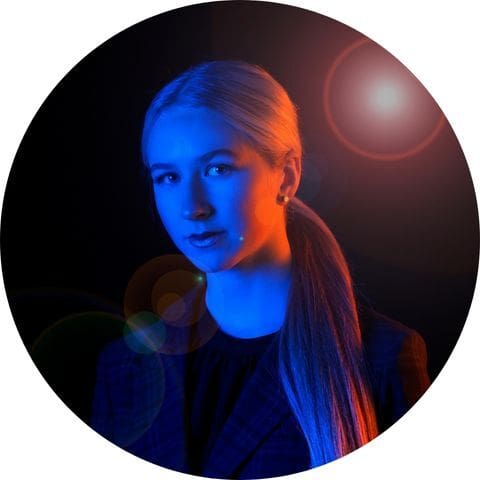 18-year-old Chayce Kennedy is currently working on her next project with Grammy award-winning producer Brian West, who is known for his work with Sia, Maroon 5, Andy Grammy, and Nelly Furtado. She is constantly moving forward creatively and personally with a strength that is reflected in her core belief that "your own value is not determined by what others might think of you". The very personal and empowering messages of Chayce's music will resonate with many young women struggling to discover and enjoy their own unique identity and purpose. Chayce currently has 3 songs released which are available on all platforms and has an EP coming soon.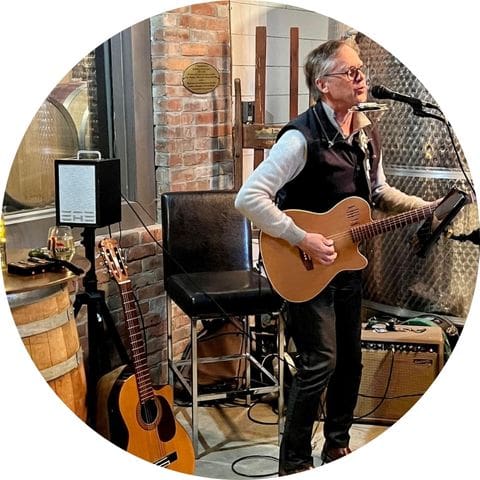 I play guitar, Ukulele, Mandolin & Harmonica.
Acoustic Stylings of Rock, Blues, Folk, Country & Jazz.
Originals & covers of artists such as: Ed Sheeran, John Mayer, Jack Johnson, Beatles, Eagles, Train, Van Morrison, Eric Clapton, Santana, Jimmy Buffet, Doobie Bros, Neil Young, Bob Dylan, Zac Brown, Keith Urban to name just a few. 
Performing at restaurants, lounges, bars, wineries, corporate gigs, weddings, anniversaries, birthdays & private parties.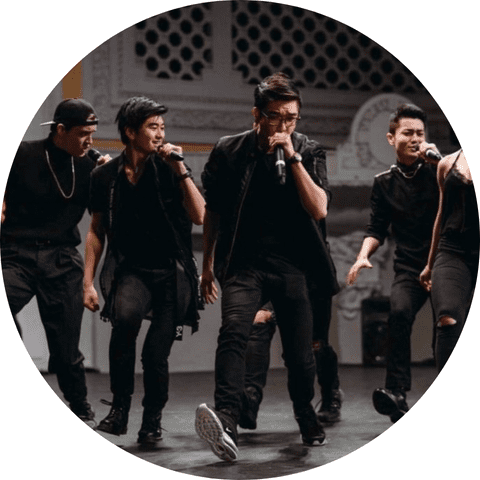 Composed entirely of students from the University of British Columbia Okanagan, the UBCO Beats are the premier a cappella group of Kelowna. The Beats are so honoured to be invited to this year's DKA Winter Street Market, and will be performing the biggest hits from the early 1980's to now! With a mix of artists from today's top charts, as well as some holiday music in the spirit of the season, we hope our sound will allow you to reimagine the last 40 years of music with only the human voice. Come see us perform from 2:00 – 2:50 on the green!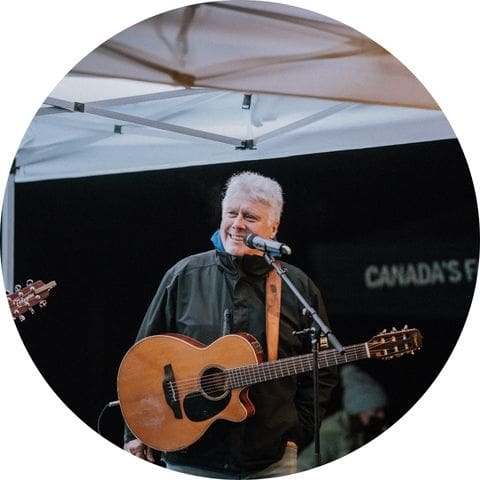 The Zamboni Bros. are a four piece classic rock band from Kelowna. The band has a well deserved reputation for outstanding vocal harmonies and outstanding fun in the bargain.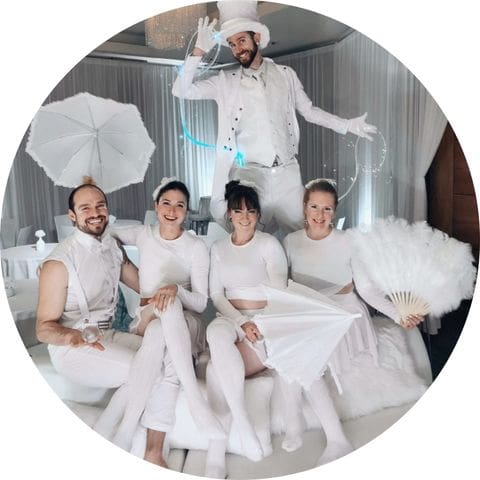 Kinshira Entertainment is a performing arts group specializing in event entertainment and performance art with stilt walkers, fire dancers, roving atmosphere entertainment, themed costumes, aerial performers, circus entertainment, and more!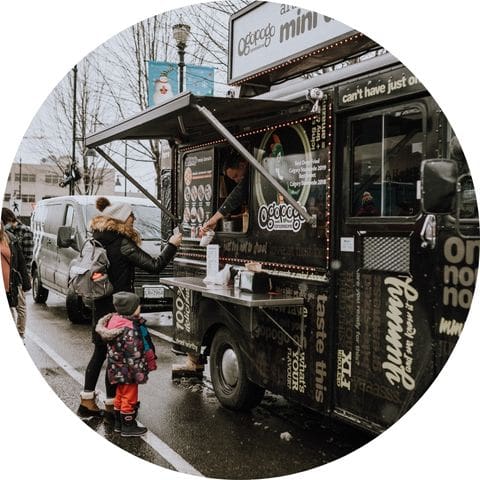 Grab a snack at the Market from the following food vendors.
Crepe Bistro: Authentic French savoury and sweet crepes. Hot and cold drinks.
Little Spoon: German Christmas baking, pretzels, fresh baked waffles, butter tarts, cookies, fruit pie, hot apple cider.
Cin City Donuts: Cin City Donuts specializes in freshly made mini donuts, coffee, hot chocolate, tea, hot apple cider, and other beverages.
Still hungry? You'll find a huge selection of eateries, cafes, bakeries, quick eats, and fine dining option in Downtown Kelowna!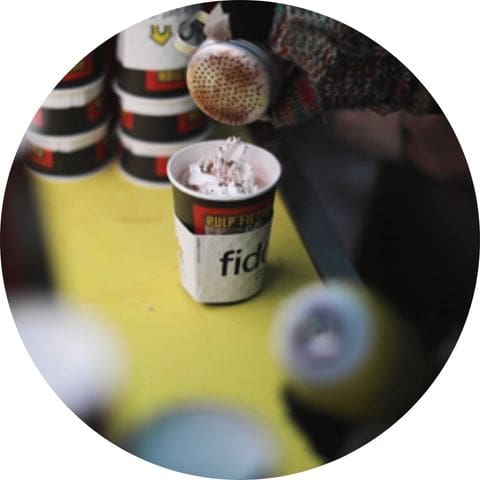 Sip on an "adult beverage" while you stroll the Market! Drink tickets are just $6 and available from the Downtown Kelowna booth (shipping container) mid-Market. Cash, debit, and credit card accepted. Proof of identification is required.
Mulled Wine: Provided by Sandhill Wines

Beer: Provided by BNA and Kelowna Beer Institute.
*************************
Hot Chocolate: By donation and available at the Central Okanagan Food Bank
tent.
Shop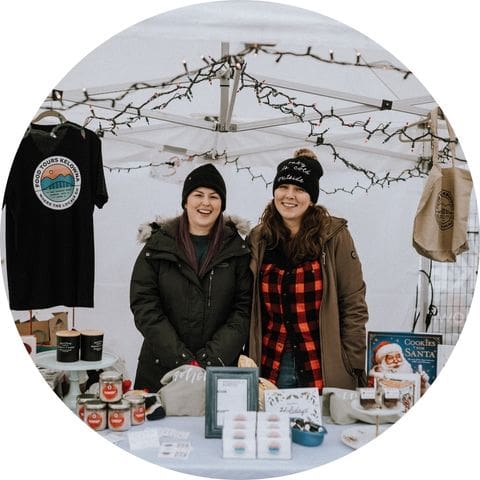 Artisan and market vendors will line either side of Water Street. Click here for a complete selection of vendors at this year's Winter Street Market.
SHOP LOCAL HOLIDAY CONTEST!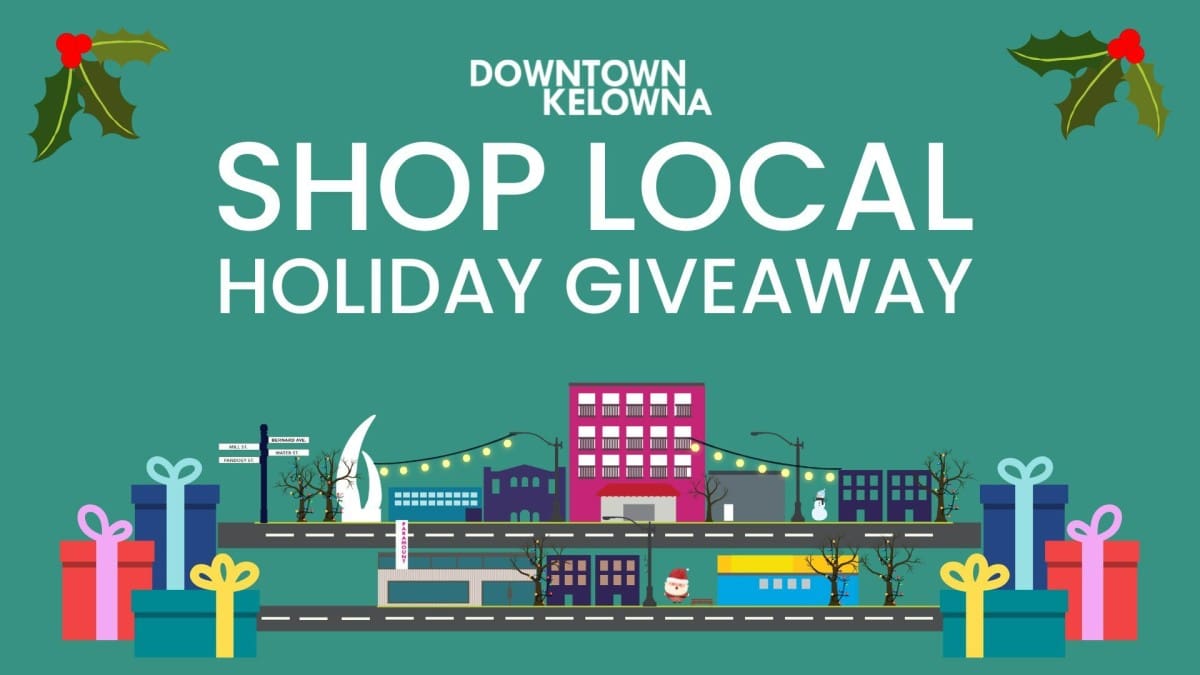 This Holiday Season, we're rewarding you for shopping local in Downtown Kelowna. Visit any participating Downtown Kelowna business from December 1-23, 2022 and enter our Shop Local Holiday Giveaway contest for a chance to win a $250 VISA Gift Card and prizes from Downtown Kelowna businesses!
Get the latest news on what's happening downtown, right in your inbox!