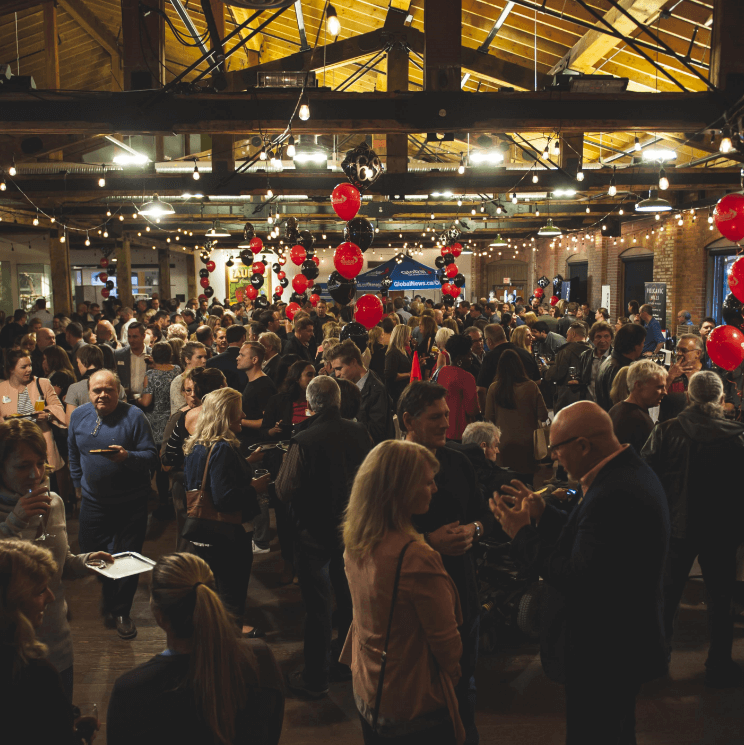 #dkafter5
#downtownkelowna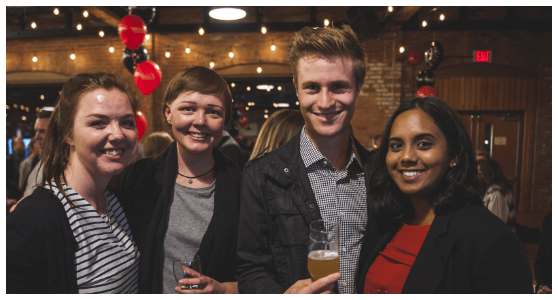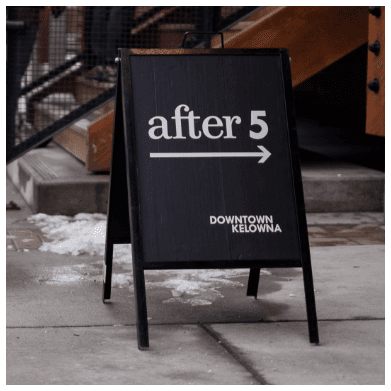 Arguably Kelowna's best business casual mixer, Downtown Kelowna After 5 turns traditional networking into a chance to unwind and get to know your neighbours. These events routinely draw 250+ guests looking to socialize, network, share ideas, and have a great time 'After 5'. 
Admission to the hottest post-work party in town is only $15/person*, which includes appies and two (2) complimentary drink tickets. The more, the merrier – pay just $40 for each group of 3.
See you 'After 5'!
Uride's Safe Ride Program: Keep your evening going and make sure to get a safe ride home by using Uride's 'DKA50' code when attending a Downtown After 5 event. You'll get 50% off your ride (max. $10 off)! 


*Ticket price does not include GST or applicable ticketing fees. 
**Group Pricing (3 for $40) available only in limited quantities. 
Note: Additional drink tickets are not available for sale and are non-transferrable. Tickets can only be redeemed at the event venue during the during the event. 
UPDATE: The event on Wednesday, November 30, 2022 at The Laurel Packinghouse (1304 Ellis St.) is at capacity. Tickets are no longer available and will not be for sale at the door. 
Join us at the next after 5
We'll see you 'After 5' in 2023! Tickets for our first event in the new year will be available for sale by mid to late January. 
Upcoming 'After 5' Events:
February 22, 2023
Manhattan Point @ Prospera Place
Hosted by RG Properties & The Kelowna Rockets
Tickets on sale in January 2023

April 19, 2023 – Hosted by ONE Dental
May 17, 2023 – Hosted by Kelly O'Bryan's 
June 21, 2023
September 20, 2023
October 18, 2023
November 22, 2023 – Hosted by DKA
Check out this slick new ticketing system we are now using! Select how many tickets you want and click "Get Tickets"
Register yourself and all your friends on the next page. It's really that easy!
[tribe_tickets post_id="24896"]
Know Your Downtown Parking Options


Host A Downtown KELOWNA After 5
Looking to put your business in the spotlight? Hosting a Downtown Kelowna After 5 event is a fantastic way to promote your business.
Only DKA Members are eligible to host Downtown Kelowna After 5 events. Event hosts, caterers, and venues must be within the Downtown Kelowna boundary (see Map), and the venue must be able to safely accommodate min. 250 people. Fully accessible venues are preferred. 
Log into your DKA Member Profile, contact kris@downtownkelowna.com or call 250.862.3515 for more information.
Frequently Asked Questions
You've got questions? We've got answers!
Admission tickets are sold in advance, with pre-event sales beginning a min. of two weeks prior.
Paying attendees will be issued two (2) complimentary drink tickets* that may be redeemed for alcoholic (*must be 19+) and/or non-alcoholic beverages.
Additional drink tickets may NOT be purchased.
Drink tickets cannot be replaced if lost, stolen or destroyed.
Drink tickets are valid only for the event for which it is issued and have no cash value. Admission is non-refundable.
Get the latest news on what's happening downtown, right in your inbox!