See what's happening downtown
All Events in Downtown Kelowna
Downtown Kelowna is host to many exciting events all through the year. Whether hosted by the Association, the city, or other businesses or partners you're sure to find something fun to do in #downtownkelowna. Find out more about what's happening below.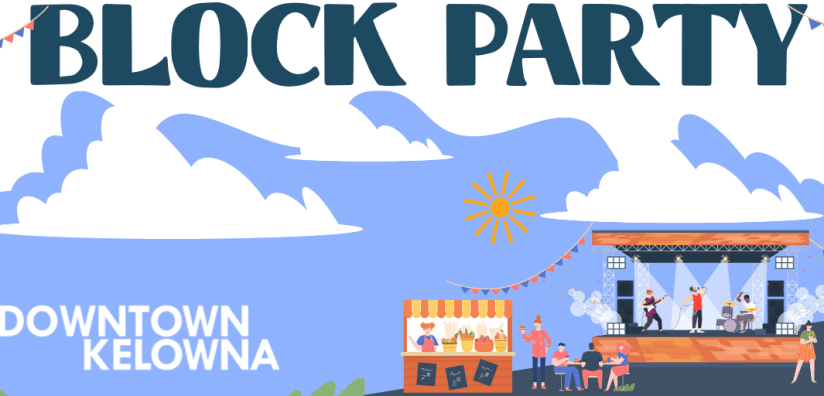 Block Party is a free, family-friendly event held in Downtown Kelowna that fuses community, culture, art, food, shopping, and entertainment. Block Party comprises a street market, live and roving entertainment, mobile food vendors, family activities and more.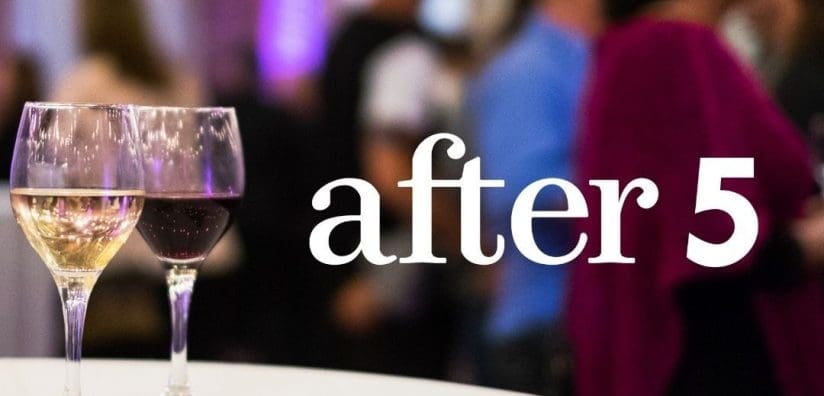 Arguably Kelowna's best business casual mixer, Downtown Kelowna After 5 turns traditional networking into a chance to unwind and get to know your neighbours. These events routinely draw 200+ guests looking to socialize, network, share ideas, and have a great time 'After 5'.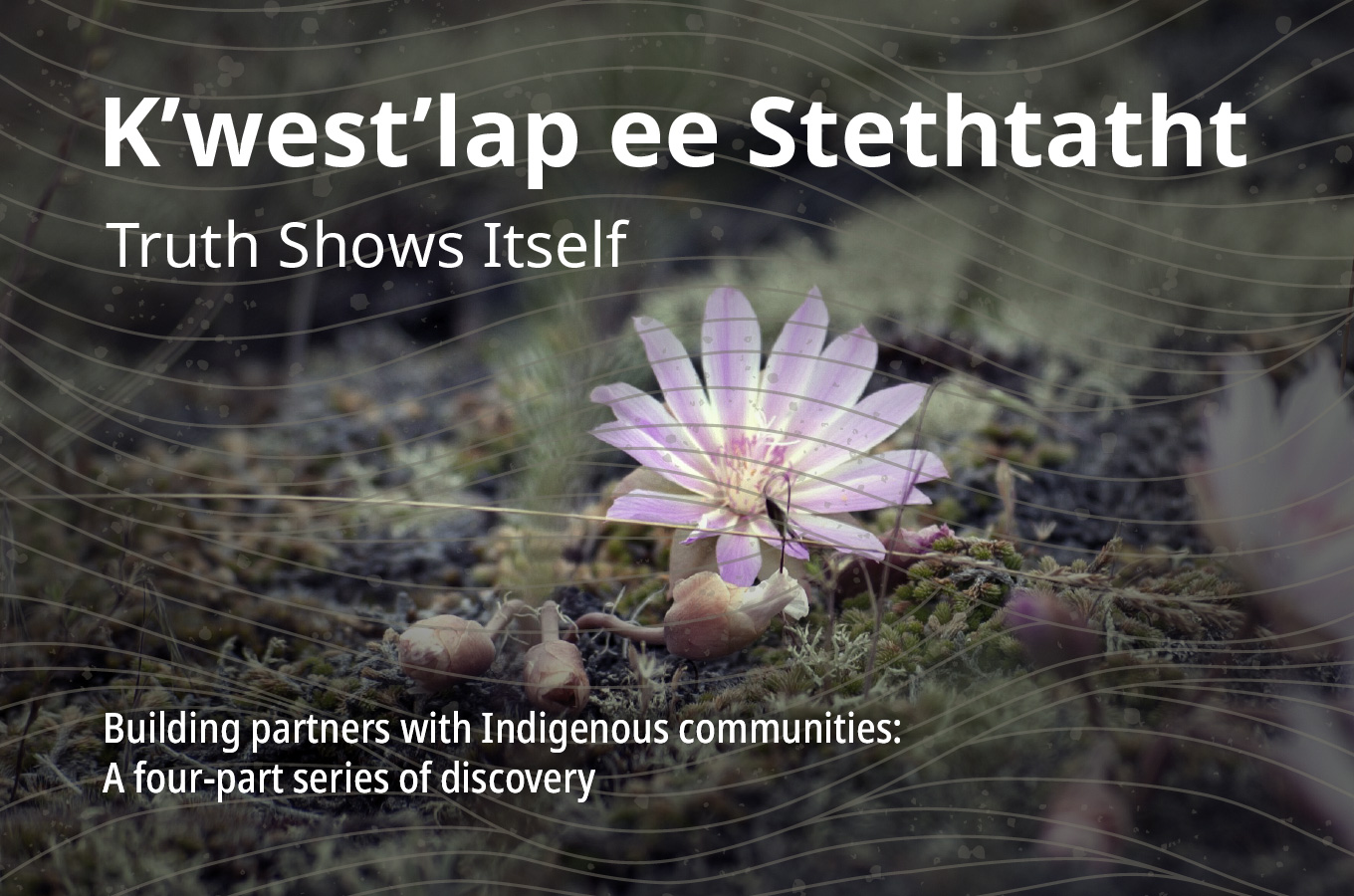 K'west'lap ee Stethtatht (Truth Shows Itself)
Presented by syilx Elders Grouse and Pamela Barnes, this workshop series will help you understand and progress on the Truth and Reconciliation journey. Through four 3-hour workshops, participants access 12 hours of training in Indigenous cultural competency led by syilx Elders who are experts in this topic, having presented to workplaces and academic groups over many years.
K'west'lap ee Stethtatht (Truth Shows Itself) will cover such themes as:
– Sylix Indigenous Worldview
– History of Contact
– Current Affairs
– The Way Forward
Classes take place on Wednesdays from 5-8 PM at the Laurel Packinghouse. Participants are expected to attend all four workshops. Early registration is recommended as spaces are limited.
Dates: Sept 27, Oct 4, Oct 11, Oct 18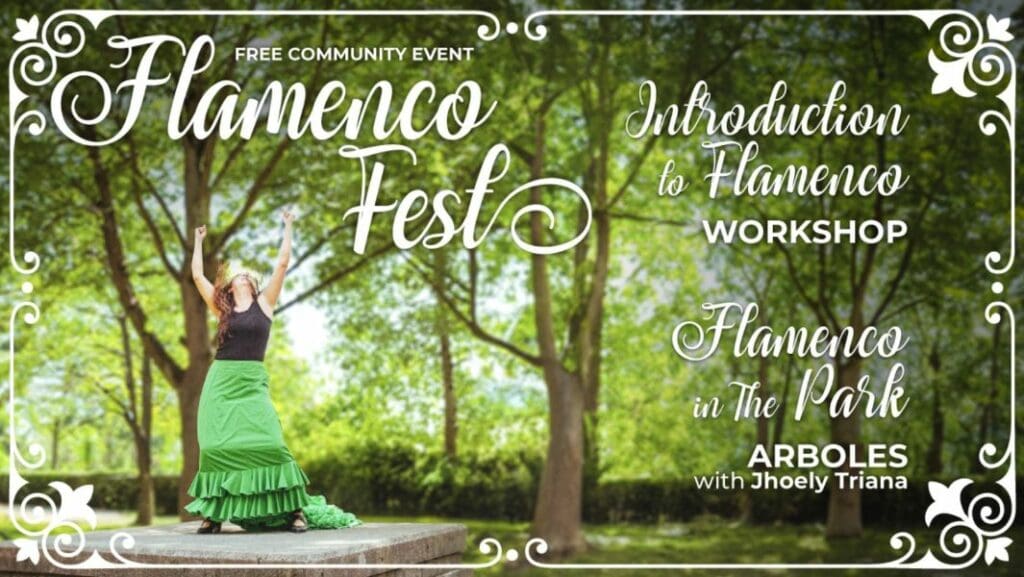 FREE RCA COMMUNITY EVENT
Don't miss this opportunity to immerse yourself in the vibrant world of flamenco and explore its rich cultural heritage with a FREE flamenco community event and workshop!
At 7:30 PM on Thursday, September 28th, join us for an introductory Flamenco workshop in the Salloum Studio at the RCA. This beginner-friendly class will walk you through the various elements of flamenco, teaching you fundamental steps and concepts, including hand and arm movements, hand clapping, marking steps, footwork, and the enthusiastic flamenco shouts of encouragement (Olé!). Please RSVP to secure a spot.
Discover a one-of-a-kind and captivating outdoor adventure at Rhapsody Plaza, situated near the Dolphins, on Friday, September 29th, at 12:15 PM & 5:15 PM. Experience "Flamenco in the Park: Arboles with Jhoely Triana," an extraordinary site-responsive performance that beautifully merges the passion and grace of flamenco dance and music with contemporary themes of resilience, hope, and community.
Funding support for this program has been provided by Canada Council of the Arts, Dance West Network, The Hamber Foundation, and Jhoely Triana.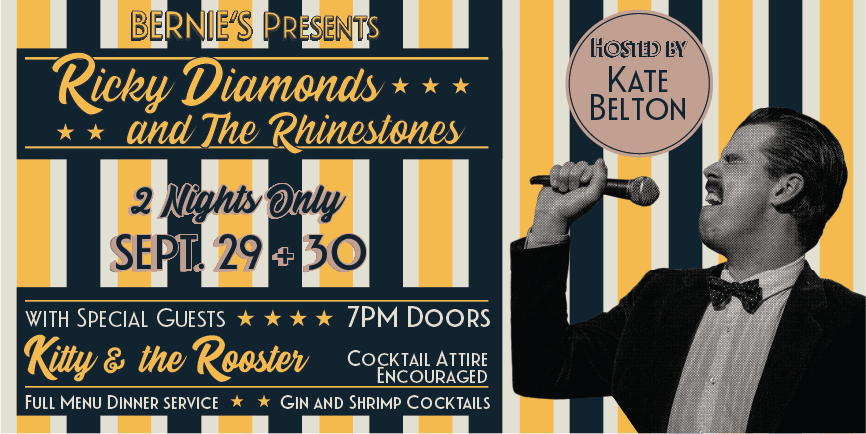 Bernie's Presents: Ricky Diamonds & The Rhinestones
Kelowna's Most Extravagant Event!
TWO DATES: Friday September 29th and Saturday September 30th
Bernies is pleased to host a fabulous evening of glamour, music, and comedy that will take you back to the early Vegas days of dine-in entertainment. (This event is 19+)
Cigarettes, shrimp, gin… these are a few of Ricky's favourite things. Ricky Diamonds is a former Las Vegas lounge singer (don't ask…) and the current crooner king of the Kootenays. With his signature slicked-back hair and moustache, Ricky will melt your heart and make you blush with his cheesy, over-the-top performances. Backed by a 7 piece band, Ricky and The Rhinestones give homage to vintage Vegas and show tunes with big cinematic sounds and modern nostalgia.
Opening for Ricky and The Rhinestones is the one and only Kitty & The Rooster, the surf rock n' roll duo from Vancouver featuring Jodie Ponto on the stand-up cocktail drumkit and Noah Walker on electric guitar. They are known for their big sound, laugh out loud lyrics, and ridiculously fun shows.
Kate Belton is a born entertainer. For her 25th birthday her mom signed her up for a standup comedy workshop and she's been performing across the country ever since (it's not weird for your mom to sign you up for stuff when you're 25). Kate has been producing her own monthly comedy show in Kelowna since 2019. In 2021 that show became the Silly Sally Comedy Show at Bernie's Supper Club & Cinema!
This is a show you won't want to miss!
Doors at 7 p.m.
Kitty & The Rooster at 8 p.m.
Ricky Diamonds & The Rhinestones at 9 p.m.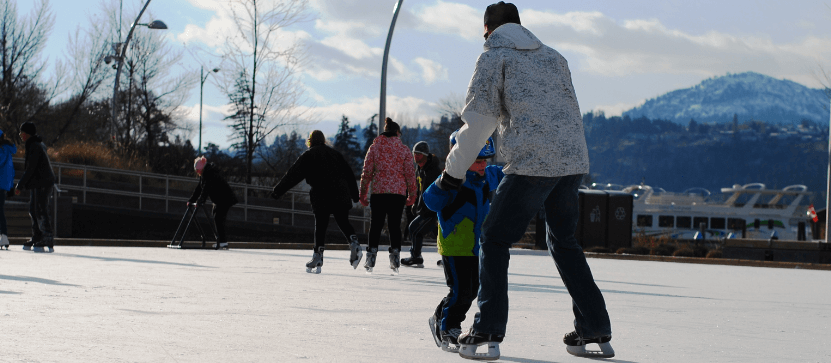 A magical day, kicking off the holiday season with thousands of visitors in the heart of Downtown. Loads of vendors and activities to get the whole family into the holiday spirit.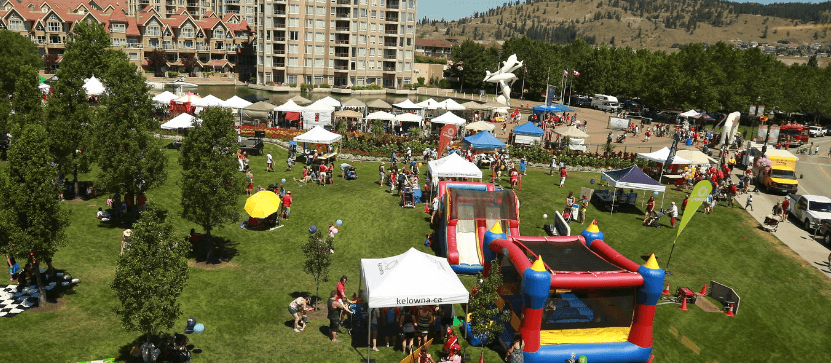 Explore local eateries & drinkeries with Taste of Downtown! Celebrate Downtown Kelowna's food & drink scene by trying delicious free samples, collecting signatures in your passport and entering to win great prizes.
Get the latest news on what's happening downtown, right in your inbox!